JPMorgan Faces Suit Over $10 Bn In Mortgage Bonds
@AFP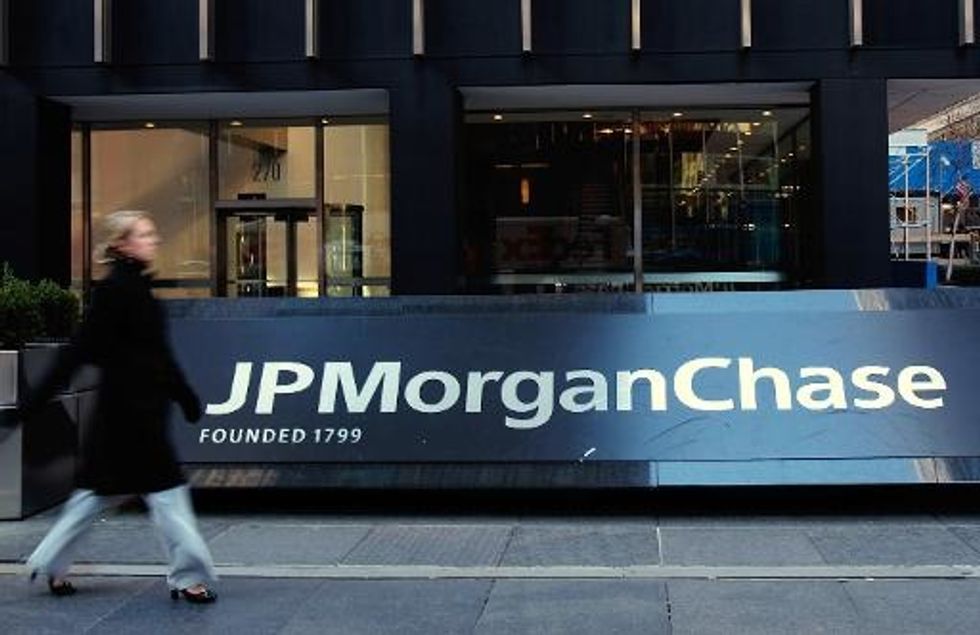 New York (AFP) — JPMorgan Chase will face a U.S. class-action lawsuit over the sale of $10 billion worth of allegedly falsely valued mortgage bonds before the financial crisis, a judge has ruled.
Late Tuesday New York federal district judge Paul Oetken dismissed the bank's objections to the suit, first filed in 2009, opening the way for pension funds and others to claim losses on the mortgage-backed securities (MBS) they bought before the crisis.
The plaintiffs in the case accused the bank of packaging mortgages into the bonds that did not meet stated underwriting standards, had false appraisals and false loan-to-value ratios.
That led to sharp losses as the MBS market plummeted following the crash in the U.S. housing market.
The class of plaintiffs, private buyers of the bonds, are led by two California pension funds.
But Oetken refused to set a possible level of damages the plaintiffs could claim, saying they needed to provide more evidence supporting their claims.
Contacted by AFP, JPMorgan declined to comment on the situation.
Last November JPMorgan agreed to pay $13 billion to federal and state agencies for losses related to falsely marketed MBS.

AFP Photo/Chris Hondros
Want more economics news? Sign up for our daily email newsletter!