Judge: Emoluments Lawsuit Against Trump Can Proceed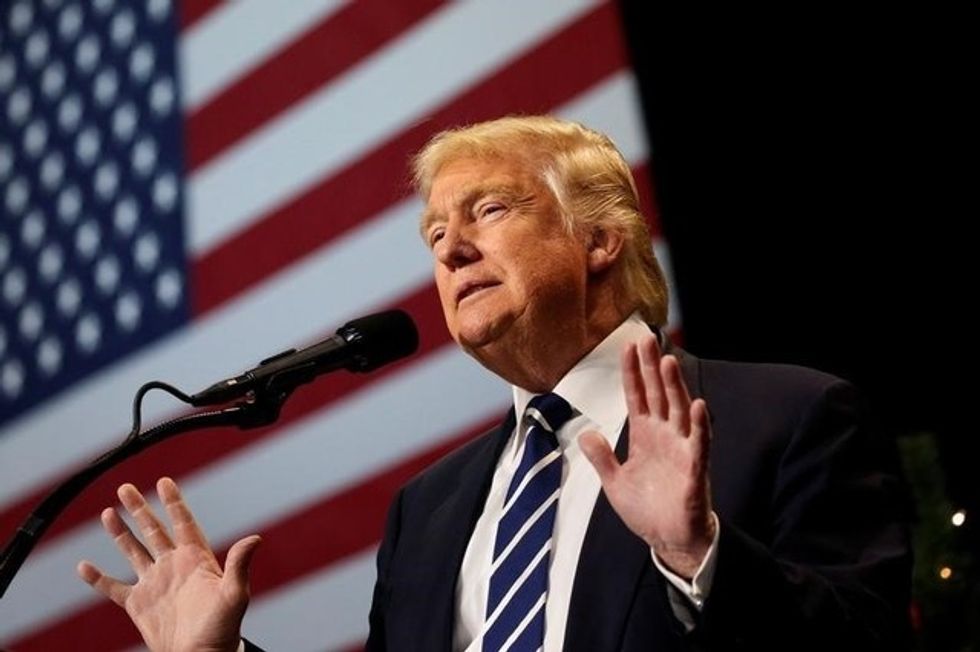 Reprinted with permission from AlterNet.
The Emoluments Clause case against President Donald Trump — alleging that his continuation of foreign business deals violates the U.S. Constitution — will continue after the president received a defeat in court on Friday.
According to the Washington Post, U.S. District Judge Peter Messitte rejected the Justice Department's request to pause the lawsuit.
"One interesting part: @realDonaldTrump had argued that a lawsuit would distract him from his duties as POTUS. But judge notes that, while in office, Trump has found time to [threaten] lawsuits against Bannon, Stormy, Michael Wolff," observed Washington Post reporter David Fahrenthold. "The judge in the emoluments clause case cited this tweet from @realDonaldTrump to reject Trump's argument that any lawsuit would impose undue burdens on the presidency. In this tweet, Trump actually invited a lawsuit from one of his enemies! He's got time, it seems."
I hope John Brennan, the worst CIA Director in our country's history, brings a lawsuit. It will then be very easy to get all of his records, texts, emails and documents to show not only the poor job he did, but how he was involved with the Mueller Rigged Witch Hunt. He won't sue!
— Donald J. Trump (@realDonaldTrump) August 20, 2018
Messitte also rejected the president's assertion that payments made by foreign governments to his businesses do not count as "emoluments" in the Constitution's sense. The judge said this claim was a "dubious proposition."
The lawsuit has been brought by the attorneys general of D.C. and Maryland. They have standing to bring the case because constituents of their jurisdictions may be competitors of Trump's hotel.
The Post notes that as the lawsuit moves forward, his opponents will likely have the opportunity to reach the discovery phase, which could compel the president to release information about his D.C. hotel. Those requests, however, may be subject to appeal.
Cody Fenwick is a reporter and editor. Follow him on Twitter @codytfenwick.