Judge Roy Moore Stands On The Wrong Side Of History…Again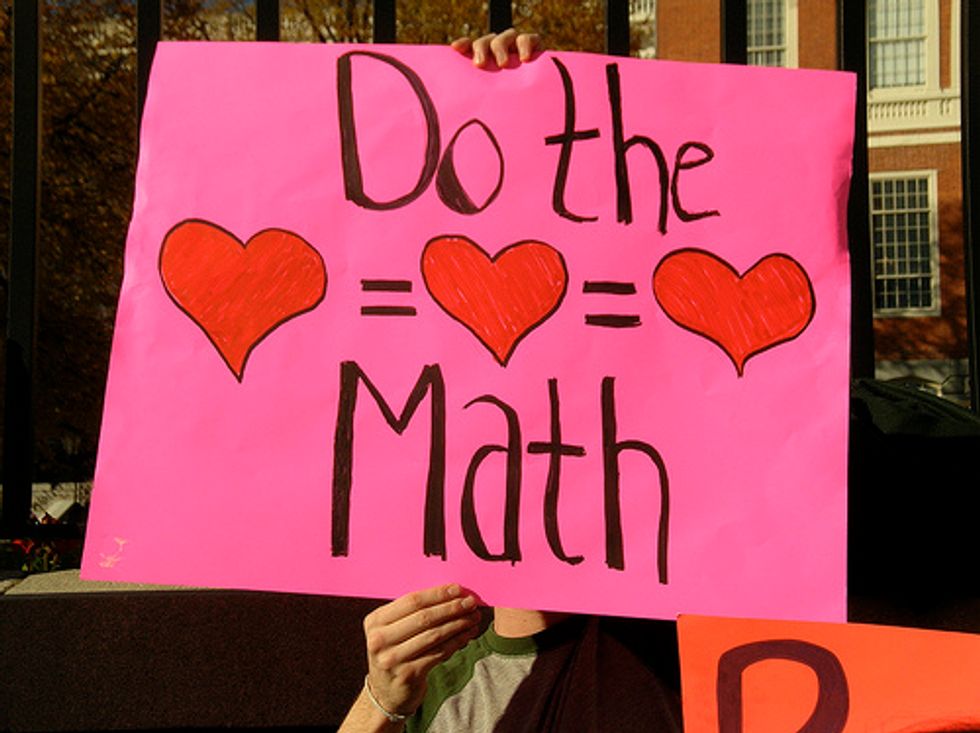 In June, it will be 52 years since George Wallace stood in the schoolhouse door.
It happened at the University of Alabama, where two African-American students, Vivian Malone and James Hood, were attempting to register. In facing down three federal officials demanding that he stand aside and honor a court order allowing the registration to proceed, the bantam governor of Alabama sought to make good on a noxious promise: "segregation now, segregation tomorrow and segregation forever."
The upshot is that if you go to UA today and look out from where Wallace stood, you will find yourself staring not at George Wallace Plaza, but rather at Malone-Hood Plaza, erected in honor of the two students, both of whom would go on to earn degrees from the school. Wallace was wrong morally, wrong constitutionally, wrong in the eyes of history. After half a century, his actions remain an indelible stain on the state's honor.
You'd think Alabama would learn.
And to be fair, many Alabamans have. It's just that Judge Roy Moore is not one of them.
Last week, apparently channeling his inner George Wallace, Moore, chief justice of the Alabama Supreme Court, ordered the state's probate judges not to issue marriage licenses to same-sex couples. This was in defiance of a federal court that had struck down as unconstitutional Alabama's ban on gay unions. Some judges obeyed him, some obeyed the higher court. The result was — apologies to the Temptations — a "ball of confusion" for same-sex couples seeking to be wed.
As you may know, this isn't the first time Moore has done something like this. In 2001, he surreptitiously installed a granite monument bearing the Ten Commandments in the rotunda of the state judicial building. "Roy's Rock" was an unambiguous violation of the First Amendment, but Moore refused to obey a federal court order to remove it.
That Moore, as your humble correspondent once wrote, "isn't fit to judge a dog show" should be manifestly plain to anyone with eyes. How he became not just a judge but the state's chief judge, is a mystery on a par with Stonehenge.
That said, there is nothing new here. History reminds us that whenever social change comes too fast for the South's taste — which is to say, whenever social change comes — there seems to invariably arise some demagogue to decry the "tyranny" of having to obey the law and follow court orders. The South always resists.
That's what necessitated the Voting Rights Act of 1965 and the Freedom Rides of 1961. It's why federal troops had to march into Little Rock in 1957. For that matter, it's why they had to march into Richmond in 1865. The demagogues always use the same justification, always say that in denying it the right to discriminate as it sees fit, the federal government steps on the South's "traditions."
Beg pardon, but some traditions need stepping on. Among them: the "tradition" of a region arrogantly arrogating unto itself the right to decide whether and when it will obey federal authority.
Of course, "tradition" is just a smokescreen word, like "values," "heritage," "faith" and all the other pretty terminology opponents of marriage equality use to justify their increasingly untenable position. In the raw and desperate extremism of Moore's actions, the smoke is blown away and this much is clear: This was never about those pretty words. It is, and ever has been, only about a single ugly word: bigotry, about planting the force of law behind the belief that some of us are less than.
That's why George Wallace stood in the schoolhouse door. Now Roy Moore stands in the courthouse door, likely to equal effect.
He should ask himself what the view will be when people stand there looking out, 52 years from now.
Leonard Pitts is a columnist for The Miami Herald, 1 Herald Plaza, Miami, Fla., 33132. Readers may contact him via email at lpitts@miamiherald.com.
Photo: sushique via Flickr