Judge Threatens Sessions With Contempt In Asylum Case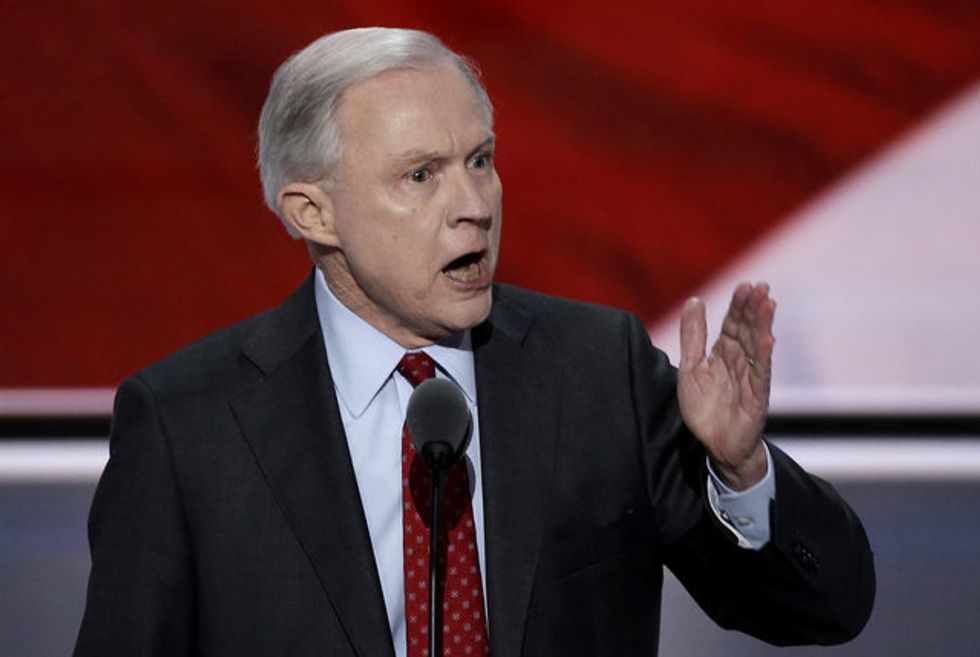 Reprinted with permission from AlterNet.
A federal judge in Washington on Thursday threatened to hold Attorney General Jeff Sessions in contempt after the Trump Administration tried to deport a woman and her daughter during their deportation proceedings, the Washington Post reports.
U.S. District Court Judge Emmet G. Sullivan called the government's effort "pretty outrageous" as he halted the deportation that was apparently already in progress.
The woman, "Carmen," is being represented by the American Civil Liberties Union in a court case challenging the Trump administration's decision to bar domestic and gang violence victims from seeking asylum in the U.S. According to the Post, attorneys for Carmen learned "during a brief recess" in court that the woman and her daughter had been removed from a family detention center and were heading for an airport in San Antonio.
As the Post reports, Judge Sullivan ordered the government to "turn the plane around." "That someone seeking justice in U.S. court is spirited away while her attorneys are arguing for justice for her?" the judge asked. "I'm not happy about this at all. This is not acceptable."
Elizabeth Preza is the Managing Editor of AlterNet. Follow her on Twitter @lizacisms.