Judge Throws Out George Zimmerman's Libel Suit Against NBC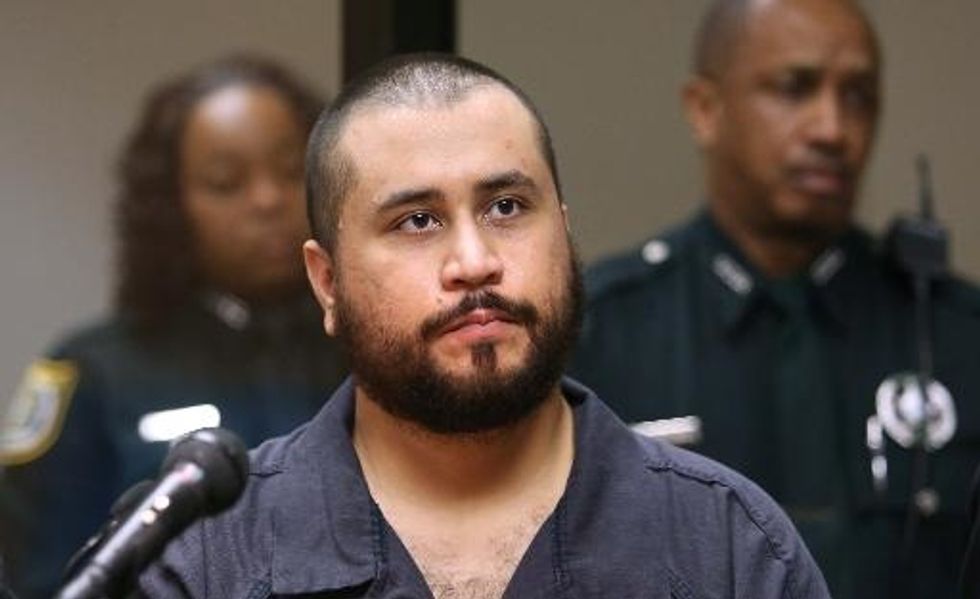 By Rene Stutzman, Orlando Sentinel
ORLANDO, Fla. — A Sanford, Florida, judge on Monday put an end to George Zimmerman's libel suit against NBC Universal.
Circuit Judge Debra S. Nelson ruled that the former neighborhood watch volunteer is entitled to no money from the media giant.
She issued a summary judgment in the network's favor, meaning that unless an appeals court reverses her, the case is now dead.
Zimmerman had filed suit two years ago, accusing NBC of falsely portraying him as a racist in a series of broadcasts shortly after he killed Trayvon Martin, an unarmed black 17-year-old, in Sanford.
Editors shortened audio from a 911 call Zimmerman made to a police dispatcher the night of the shooting, making it sound as if Zimmerman volunteered that Trayvon was black and that he racially profiled the Miami Gardens teenager.
Those edited clips aired four times in March 2012.
In addition, Zimmerman accused the news organization of defaming him in a separate broadcast by falsely reporting that he used a racial epithet in the same call.
The network fired two employees who were involved in the edits and made a public apology.
At a hearing June 19, NBC attorney Lee Levine asked the judge to end the suit with a judgment in the network's favor.
Zimmerman is a public figure, Levine said, and could not prove that he was the victim of "actual malice," meaning that NBC employees either knew what they reported was false or had serious misgivings about it.
In her ruling, issued shortly before 9 a.m. Monday, Nelson wrote that that's where Zimmerman's suit fell apart.
"There exists absolutely no clear and convincing evidence that defendants knew that the information published was false at the time it was published, or recklessly disregarded the truth or falsity of those statements," she wrote.
Zimmerman also alleged that the network intentionally inflicted emotional distress. Nelson shot down that claim, too.
In her 15-page order, she pointed out that time and again in March 2012 — the period during which Zimmerman claims NBC defamed him — the network quoted family members and friends who emphasized that Zimmerman was not a racist.
She also picked up on a tiny detail from the 911 call: that midway through the conversation, Zimmerman pointed out Martin's race a second time, and that time it was without prompting.
"He's got his hand in his waistband. And he's a black male," Zimmerman said.
The edits, the judge wrote, were not material changes.
As for the racial epithet, the judge wrote that the FBI did an analysis of the recording and concluded it was impossible to make out what Zimmerman had said. Given that, she wrote, it would be impossible for him to prove that NBC got that fact wrong.
In a one-sentence prepared statement, NBC News said it "is gratified by the court's dismissal of this lawsuit, which we have always believed to be without merit."
Zimmerman's attorney, James Beasley Jr. of Philadelphia, was not available for comment Monday.
He had argued that it would be premature to throw out the suit, given that he had not yet begun to collect evidence.
He intended to take sworn statements from or check the network's communications with several people, including the Reverend Al Sharpton, a civil rights activist who led rallies, calling for Zimmerman's arrest, and Special Prosecutor Angela Corey.
Zimmerman told police he acted in self-defense. He was acquitted of second-degree murder last year.
Photo via AFP