Judges Across U.S. To Weigh Challenges To Trump Travel Ban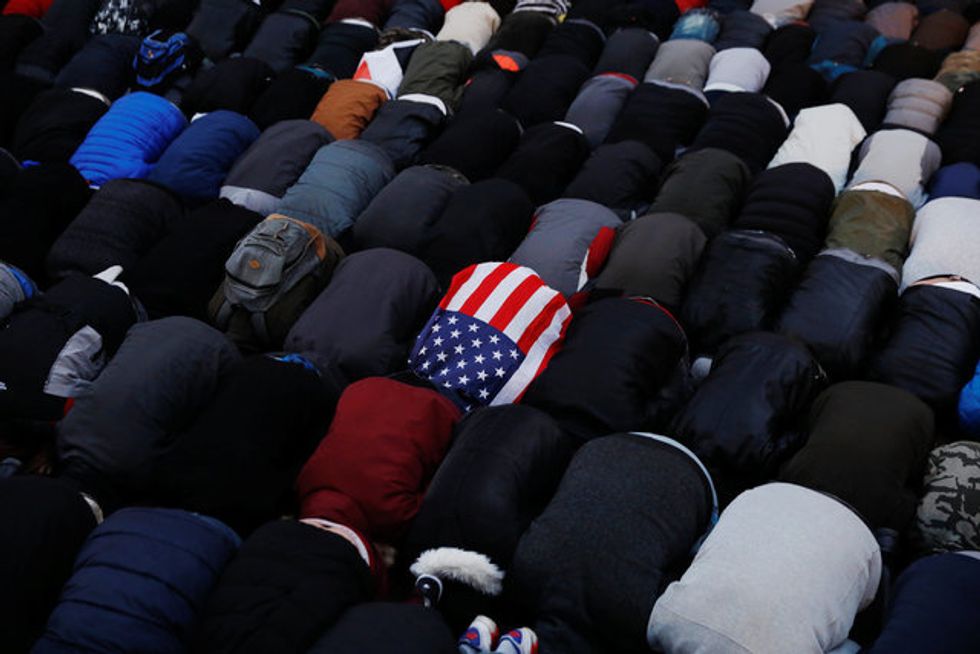 BOSTON/SEATTLE (Reuters) – Justice Department lawyers across the United States will on Friday defend President Donald Trump's order temporarily banning citizens of seven majority-Muslim nations from entering the country, a directive some attorneys general say is unconstitutional.
Trump last week signed the executive order, which affects people holding passports from Iran, Iraq, Libya, Somalia, Sudan, Syria, and Yemen, and also halts temporarily the entry of refugees into the country.
The White House contends the moves are necessary for national security. Democratic attorneys general in several states have called them unconstitutional.
Federal judges in Boston, Seattle, and Virginia will weigh lawsuits filed by different states and advocacy groups challenging Trump's order. The states of Washington and Minnesota are together asking a judge to suspend the entire policy nationwide, which would represent the broadest ruling to date against Trump's directive.
Should the judge rule that Washington and Minnesota have legal standing to sue, it could help Democratic attorneys general take on Trump in court on issues beyond immigration.
In a filing late on Thursday, Justice Department lawyers argued that Trump was well within his authority to issue the immigration restrictions.
Massachusetts anti-poverty group Oxfam and seven Iranian nationals will ask a Boston judge to extend an order issued on Sunday barring the detention or removal of approved refugees, visa holders, and permanent U.S. residents who entered from the seven countries.
"If an executive order looks like a Muslim ban, acts like a Muslim ban, and has been talked about as a Muslim ban, then it's probably a Muslim ban," the plaintiffs said in a court filing.
During his campaign, Trump discussed the idea of banning Muslims from entering the country to protect against terrorist threats, and on Thursday he defended the restrictions as necessary to protect religious liberty.
"There are those who would seek to enter our country for the purpose of spreading violence, or oppressing other people based upon their faith or their lifestyle – not right," he told a Washington prayer breakfast.
In addition to blocking people from the seven countries from entering the United States, Trump's executive order also barred resettlement of refugees for 120 days and indefinitely banned Syrian refugees. In an interview with a Christian broadcaster, Trump said an exception would be made for Christian refugees from Syria.
A Virginia judge on Friday will consider whether to allow that state's attorney general to intervene in another court challenge there.
(Editing by Janet Lawrence)
IMAGE: Demonstrators pray as they participate in a protest by the Yemeni community against U.S. President Donald Trump's travel ban in the Brooklyn borough of New York, U.S., February 2, 2017. REUTERS/Lucas Jackson