Jury Seated In Aurora Theater Shooting Trial; Opening Statements In 2 Weeks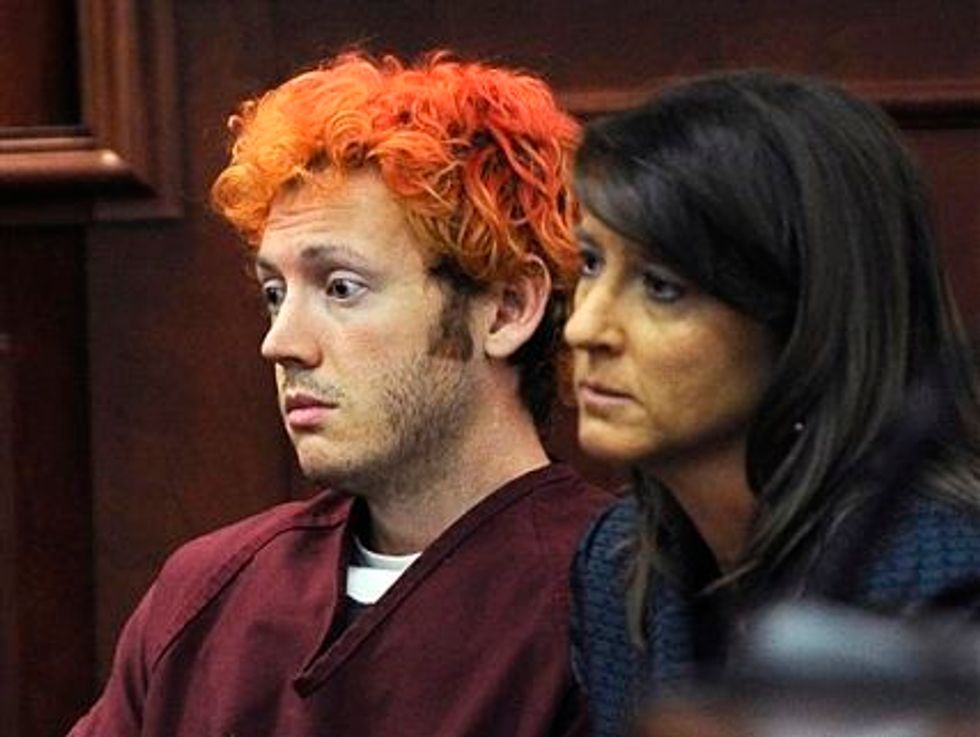 By Ryan Parker, Los Angeles Times (TNS)
The jurors have been selected in the death penalty trial of James Holmes, who went on a fatal rampage in a Colorado movie theater, and opening statements will begin in two weeks, officials said Tuesday.
The selection of 24 people — 12 jurors and 12 alternates — was finalized Tuesday after a process that lasted months, according to Colorado Judicial Department spokesman Rob McCallum.
Opening statements in the trial are to take place April 27, and testimony is expected the following day, McCallum said.
In jury selection, 19 women and five men were chosen to hear the case, and only the judge and attorneys know which jurors are alternates, the Denver Post reported.
The selection process began in January. About 9,000 summonses were sent out.
Holmes opened fire in a sold-out midnight showing of The Dark Knight Rises on July 20, 2012, in Aurora, east of Denver. Twelve people were killed and dozens injured when the gunman, wearing body armor, tossed a tear gas canister and sprayed the audience with bullets.
Holmes, now 27, faces dozens of counts of first-degree murder, attempted murder, and weapons charges in connection with the theater rampage and the booby-trapping of his apartment, which was rigged with explosives that could have killed anyone who entered.
He has pleaded not guilty by reason of insanity.
Experts have predicted that if he receives a death sentence, there will be decades of appeals.
(Special correspondent Jenny Deam contributed to this report.)
(c)2015 Los Angeles Times, Distributed by Tribune Content Agency, LLC
FILE – In this Monday, July 23, 2012 file photo, James Holmes, appears in Arapahoe County District Court with defense attorney Tamara Brady in Centennial, Colo. (AP Photo/Denver Post, RJ Sangosti, Pool, File)