'Just Say Nyet' Campaign Aims To Get Congress To Ban Seafood From Russia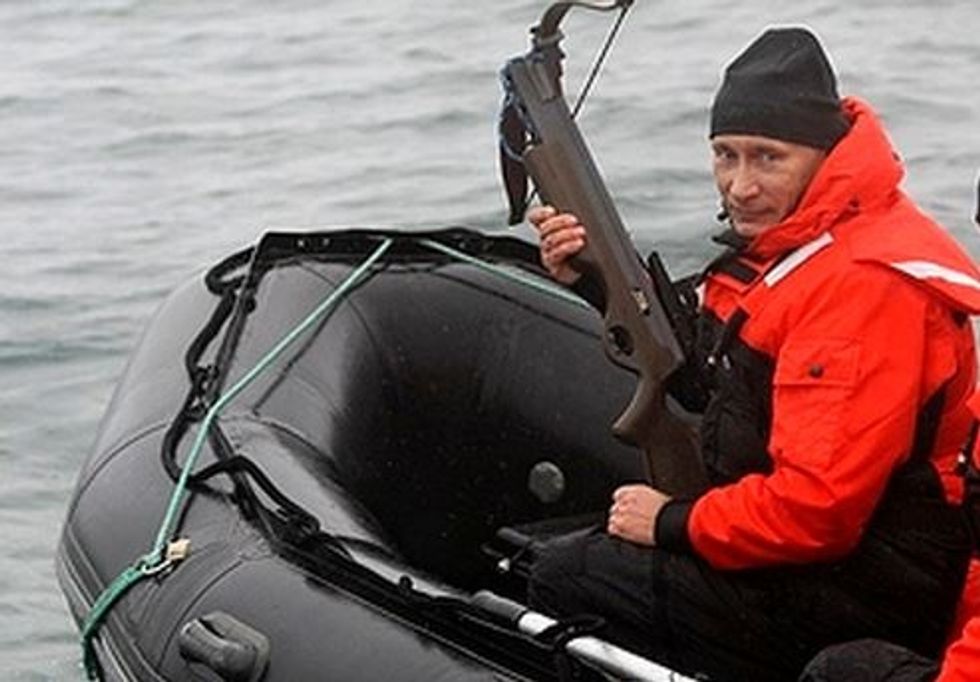 By Marianne Levine, Los Angeles Times
WASHINGTON — U.S. economic sanctions against Russia over Ukraine may wind up helping the Alaskan fishing industry.
At least that's the hope of those promoting "Just Say Nyet," a petition intended to get Congress to ban Russian seafood imports.
Organizers cite Russia's possible involvement in the downing of a Malaysian Airlines passenger jet over Ukraine on July 17, and Russian support for Syrian President Bashar Assad in his country's civil war as reasons to boycott Russian seafood.
The Just Say Nyet website features a photo of Russian President Vladimir Putin holding a giant pike. Kremlin aides have said he caught the freshwater fish in a lake in Siberia, not the Gulf of Alaska.
The Obama administration and the European Union have added sanctions against Moscow for its interference in Ukraine, imposing four rounds of travel bans and asset freezes since March against individuals, banks, oil companies, arms suppliers, and other institutions. Fish have yet to make the list.
The U.S. imported $327 million worth of fish, crab, and other seafood from Russia in 2013, less than 2 percent of total U.S. fishery imports, according to the National Oceanic and Atmospheric Administration.
"It just seemed so logical that we ought to do this 'Nyet to Putin' kind of thing and try to hit the (Russian) fishing industry not only to hurt them, but to also help our fisheries," said George J. Hochbrueckner, a former Democratic member of Congress from New York, who is the campaign spokesman.
The website asks consumers to contact U.S. fish processing and frozen food companies to say they will purchase only U.S. fish.
At least one company on the list, SeaPak Shrimp and Seafood Co., says it's a mistake. Dwight Gram, a spokesman for SeaPak and its parent company, Rich Products, a privately held, multinational food products corporation based in Buffalo, N.Y., said neither SeaPak nor Rich imported fish from Russia.
Gram said Rich's corporate office had asked Hochbrueckner to remove its name from the website.
The campaign is the latest of several proposed anti-Russia boycotts that have sprung up since the crisis in Ukraine erupted in the spring. They are hampered by the relative paucity of U.S. trade with Russia.
Critics have urged consumers to boycott Lukoil, the Russian oil giant that operates more than 500 gas stations in the northeast United States. Protests were staged in the spring in New York, New Jersey, Pennsylvania, and Washington.
Some critics also have urged viewers to boycott RT, a Moscow English-language channel that the State Department has called a propaganda outlet for the Russian government. Few Americans watch it anyway.
Photo: wobbitz via Flickr
Interested in national news? Sign up for our daily email newsletter!