Justice Ruth Bader Ginsburg Recovering After Heart Procedure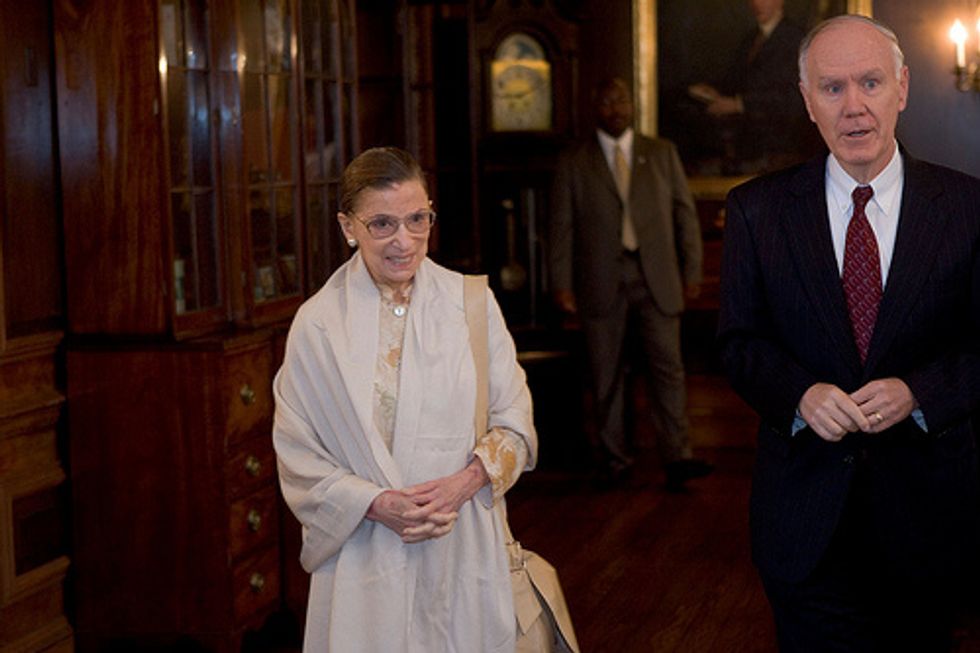 By Christine Mai-Duc, Los Angeles Times (TNS)
Supreme Court Justice Ruth Bader Ginsburg underwent a procedure to place a heart stent this morning after doctors discovered blockage in one of her arteries, the high court announced.
In a statement, the Supreme Court said Ginsburg had felt some discomfort while exercising Tuesday night, and was taken by ambulance to the hospital, where doctors discovered the blockage.
Court officials say Ginsburg is "resting comfortably" at Medstar Washington Hospital Center, and is expected to be released within 48 hours.
Ginsburg, who took her seat on the court in 1993 and is approaching 23 years of service, underwent surgery for colon cancer in 1999, followed by months of chemotherapy and radiation treatment. In 2009, Ginsburg had surgery for early-stage pancreatic cancer, and was released from the hospital several days later. Less than three weeks after the surgery, Ginsburg was back on the bench to hear oral arguments.
Ginsburg has resisted calls for her to step down from the nation's high court to ensure that President Obama can make an appointment before he leaves office in 2017.
Photo: Wake Forest University School of Law via Flickr