Kanye West Presidential Bid 'Orchestrated' By Republicans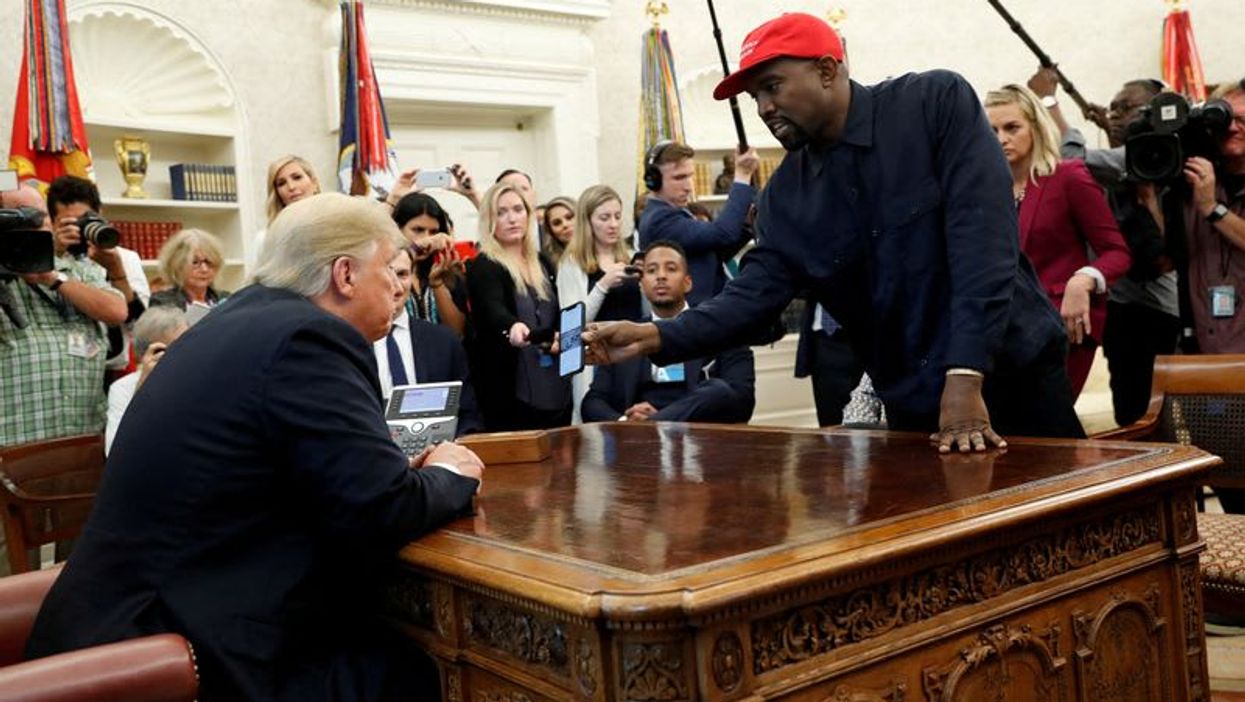 Kanye West Publicist Pressed Georgia Election Worker To Confess To Bogus Fraud Charges
Kanye West turned heads last year when he announced his independent — and notably ill-fated — run for president. However, new reports indicate that his run for the White House really wasn't genuine at all.
Rather, it was a pseudo campaign run by Republican operatives "including advisers to the GOP elite and a managing partner at one of the top conservative political firms in the country," according to a new report published by The Daily Beast. The Grammy Award-winning rapper's presidential campaign is said to have been put in place solely for the purpose of siphoning votes from then-Democratic presidential nominee Joe Biden. To make matters worse, there is speculation that West's presidential campaign may have violated multiple federal election laws. Per The Beast:
"The Kanye 2020 campaign committee did not even report paying some of these advisers, and used an odd abbreviation for another—moves which campaign finance experts say appear designed to mask the association between known GOP operatives and the campaign, and could constitute a violation of federal laws."

Citizens for Responsibility and Ethics in Washington (CREW) also reviewed hundreds of FEC filing documents for West's campaign. Jordan Libowitz, the government watchdog's communications director, has described the campaign's bookkeeping as "a disaster" even with "expert guidance" it reportedly received from Holtzman Vogel, a well-known law firm representing a number of major Republican figures.
"This was absolutely amateur hour. And his campaign paid a lot of money for those results," Libowitz said.
Watchdogs have also indicated that there is reason to believe that West's campaign was strategically planned.
Libowitz continued, "It's very clear that the whole point behind Kanye's campaign was to try to re-elect Donald Trump. Whether that was a goal of Kanye is another issue. But he was clearly seen as a way to steal potential votes from Biden.
"He added, "It's pretty clear Kanye was a GOP plant, whether he knew it or not."
Article reprinted with permission from Alternet