Karl Albrecht, German Billionaire Who Built Aldi Food Empire, Dies At 94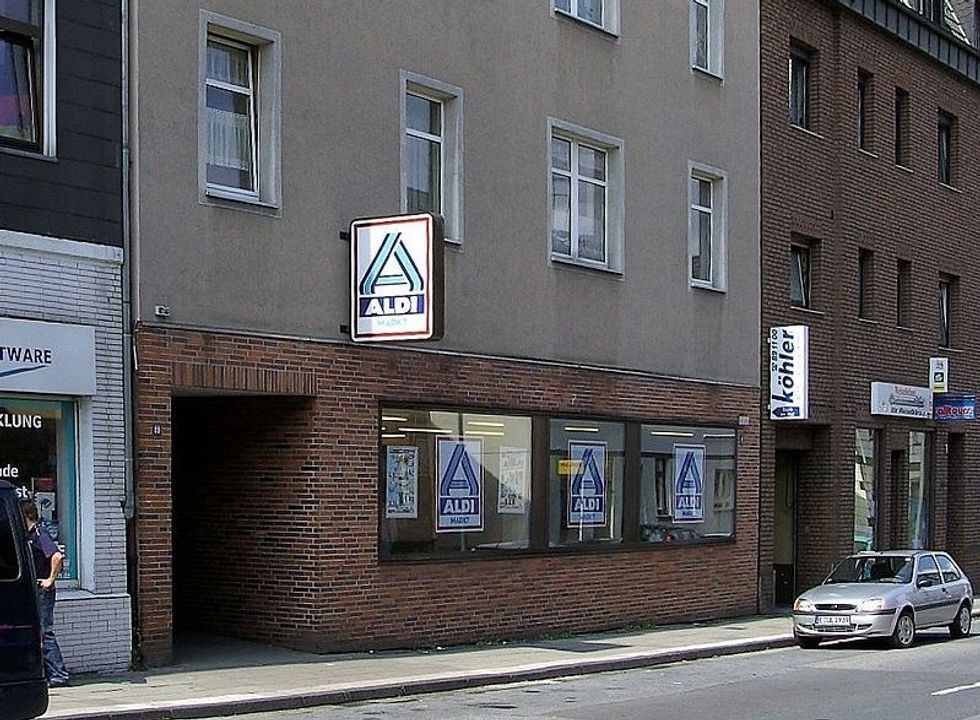 By Steve Chawkins, Los Angeles Times
Karl Albrecht, a reclusive German billionaire who with his younger brother Theo turned his mother's corner store into a worldwide grocery empire, has died. He was 94.
Albrecht's July 16 death in Essen, Germany, was confirmed by Aldi, the no-frills discount chain that he and Theo co-founded. Separately, Theo Albrecht acquired Trader Joe's in 1979 and placed it in a family trust. Theo died in 2010.
Described by Forbes magazine as "more reclusive than the Yeti," the brothers shunned publicity. Only a few public statements were attributed to Karl, most notably his pithy 1953 summation of Aldi's credo: "Our advertisement is the cheap price."
The Aldi name derives from "Albrecht" and "discount." Customers in more than 9,000 Aldi stores choose from a limited selection of items stacked on palettes or wire shelves. While there are nearly 1,300 outlets in the United States, Aldi is a much bigger economic force in the brothers' homeland.
"Aldi is Germany and Germany is Aldi," said the weekly German news magazine Der Spiegel in 2010. "This sense of order, this devotion to efficiency, the sparse logic of logistics, and, above all, determined thrift."
On Forbes' most recent billionaires list, Karl Albrecht ranked 23rd, with a fortune estimated at $25.9 billion.
He was an avid golfer and built a resort hotel in the Black Forest. However, neither he nor his brother was known to be a big spender or a flamboyant personality. They "have turned obscurity and ordinariness into an art form," the Times of London said in 2009.
Born in Essen on Feb. 20, 1920, Karl Hans Albrecht was the son of a miner who became disabled and a mother who started her own grocery before World War I. At 14, Albrecht was collecting debts from customers hard hit by the worldwide depression. Drafted into the German military during World War II, he was wounded near Moscow and nearly had a leg amputated.
After spending time as an Allied prisoner of war, he returned to Essen, found his mother's store standing amid the rubble, and got down to work. By 1950, he and Theo owned 13 West German discount stores. Ten years later, they had 300.
In 1961, they split their operation into two Aldi companies, sharing warehousing and other functions but dividing their retail territories. Karl's company ended up with nearly 5,000 stores, including those in the United States. Last year, it acquired land in Moreno Valley for a regional headquarters for California stores yet to be opened.
Albrecht seldom attended public functions, never met a German chancellor, and avoided politics. Both he and his brother became even more intensely quiet in 1971, when kidnappers held Theo for 17 days. Karl successfully negotiated with the bumbling captors, who were quickly caught and convicted.
At 94, Albrecht gave an interview — perhaps his first ever to the German newspaper Frankfurter Allgemeine. The newspaper said he apparently intended it as a first attempt to explain himself and his business.
Asked how he became so successful, he responded modestly.
"I've been lucky," he said, "very lucky."
Albrecht's survivors include a son and a daughter. Maria Albrecht, his wife of 67 years, died in 2013.
Photo via WikiCommons
Interested in world news? Sign up for our daily email newsletter!