Keith Olbermann Blasts Trump For Talking Through 9/11 Moment Of Silence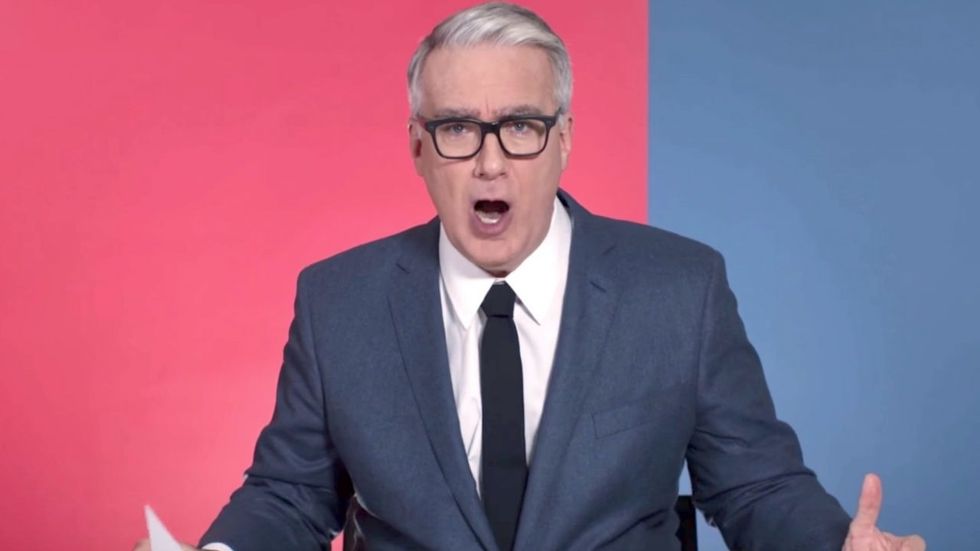 Reprinted with permission from AlterNet.
Commentator Keith Olbermann used his Monday Resistance web video to highlight President Donald Trump's abysmal response to 9/11 memorials throughout the day.
Olbermann acknowledged that remembrances of the terror attacks are often militarized or used for politically advantage. But Trump's bizarre indifference was stunning.
The GQ special correspondent explained that Trump managed to completely blow past the morning without a single tweet about 9/11, despite his propensity for tweeting incessantly. Later that day, Trump did tweet twice, but both were self-aggrandizing posts that looked like personal publicity ads.
Olbermann also highlighted Trump's most disrespectful action: speaking during the moments of silence. "[Trump] kept speaking at the Pentagon as 9:58 and 10:03 moments of silence had begun," he said.
Trump's awful history around 9/11 is well-documented.
Watch Olbermann discuss Trump's embarrassing behavior, below.
How did Trump remember 9/11? pic.twitter.com/bvqJmjsViI

— GQ Magazine (@GQMagazine) September 11, 2017
Chris Sosa is an associate editor at AlterNet. His work has appeared in Mic, Salon, Care2, Huffington Post and other publications. Previously, he was a campaign specialist and media spokesperson for People for the Ethical Treatment of Animals. Follow him on Twitter @ChrisSosa.