Arizona Senate's Liaison Reinstated With New Authority Over 'Audit' Result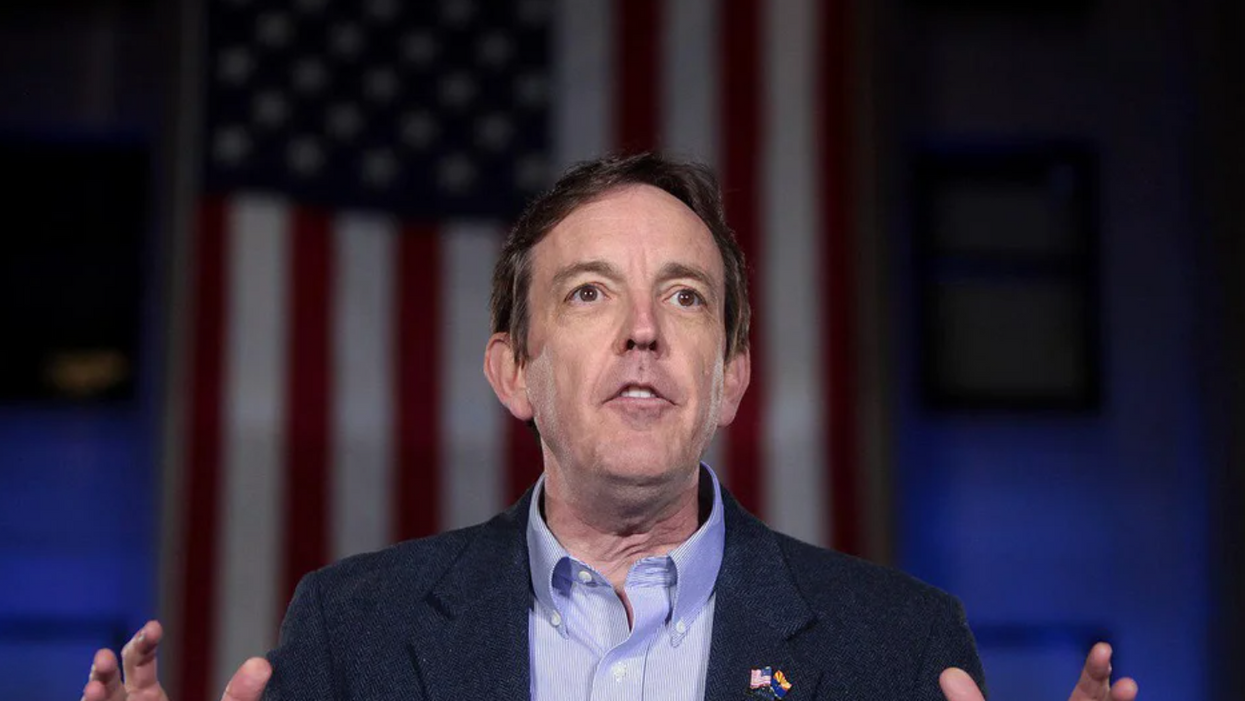 This article was produced by Voting Booth, a project of the Independent Media Institute.
In Arizona, Ken Bennett, the state Senate's liaison to its review of 2020 presidential election ballots and procedures in its most populous county, is being reinstated with new authority.
Just days ago, Bennett threatened to resign because key information has been withheld from by the Senate's pro-Trump contractors, led by the Cyber Ninjas firm, whom Bennett also believed could be manipulating their data to mask their errors and fabricate a basis to say Trump had won.
Now, Bennett is returning to a role where he will be able to publicly critique and comment on the Ninjas' "audit," as well as oversee new lines of inquiry that will examine other building blocks of the 2020 election in Maricopa County without any involvement from the Ninjas.
"[Senate] President [Karen] Fann and I are working on a joint statement that will come out today, and it includes me staying on as the Senate's liaison," Bennett told Voting Booth.
While the Republican senators' inquiry has been sharply criticized on many fronts, from hiring inexperienced partisans to audit a highly technical process to providing a backdrop that fuels the Trumpian narrative that Joe Biden was not legitimately elected president, Bennett's new role could become something of a silver lining in what has been a darkly clouded process.
Bennett confirmed his return to Arizona reporters late on Wednesday but gave few details. He has previously told Voting Booth that he has wanted to vet the data collected by the Cyber Ninjas, as well as their conclusions, and would publicly dispute their conclusions if not backed up by facts. Considering that pro-Trump legislators and activists in other battleground states have been hoping to conduct similar "audits," the former Arizona secretary of state — who is not on a private partisan payroll — is expected to deflate the conspiratorial claims.
Bennett also wants to independently investigate other aspects of the 2020 election in Maricopa County — with no involvement from the Senate's pro-Trump contractors. There are two main areas of inquiry where a more politically neutral assessment could end up showing Arizonans, and those watching from other states, what matters when verifying votes.
Bennett has said that he wants to retally the results in a process that recounts the votes as they were immediately recorded by ballot scanners, which is the first step in the counting process that follows the voter marking a ballot. That process involves looking at the digital image of every ballot, and then comparing that independent count to the official results. (The Cyber Ninjas team had the ballot images but did not use them. Instead, they pursued a hand count, which was imprecise — prompting a new count of ballots, not votes, to assess errors.)
Bennett has also said that he wants to review whether some return envelopes containing mailed-out ballots were lacking a voter's signature, meaning they should not have been counted. (That review would likely look at digital images of those envelopes). But there also are some reality-based lingering concerns from the Cyber Ninjas' conspiracy-laced testimony to the Senate on July 15, such as whether Maricopa County's vote-counting system was connected to the internet. (The county's auditors have concluded that it was not.)
In the short run, the state Senate's review of 2020's presidential election is continuing, which is discouraging for critics who want to derail the Trumpian narrative that the election was stolen. However, the return of an empowered Bennett, who had been locked out by the pro-Trump contractors for speaking truthfully about their work, is an unexpected development.
There isn't any other Republican in Arizona who is respected by that state's mainstream GOP voters who can try to deliver a message about what matters with counting votes, what can be improved procedurally, and why the process, while not perfect, produced an accurate result. Bennett has never said that Arizona's 2020 presidential election results were illegitimate.
Steven Rosenfeld is the editor and chief correspondent of Voting Booth, a projectof the Independent Media Institute. He has reported for National Public Radio, Marketplace, and Christian Science Monitor Radio, as well as a wide range of progressive publications including Salon, AlterNet, The American Prospect, and many others.