Kerry Admits 'Rough Period' In U.S.-German Ties Over NSA
@AFP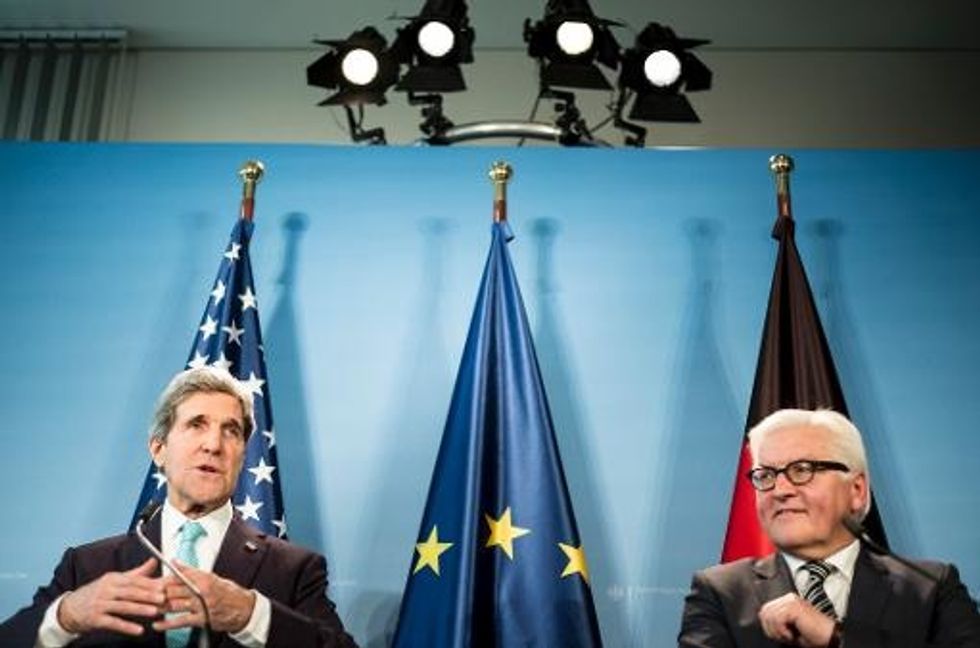 Berlin (AFP) – U.S. Secretary of State John Kerry acknowledged Friday that relations with Germany had gone through a "rough period" of late over NSA snooping but that shared security priorities would keep the countries close.
After talks in Berlin with his German counterpart Frank-Walter Steinmeier, Kerry told reporters that the United States took Germany's anger seriously, which was sparked by revelations that U.S. intelligence monitored Chancellor Angela Merkel's mobile phone.
"I want to say to the German people that it's no secret that we've been through a rough period," Kerry said.
Asked whether the U.S. administration would sign a no-spying agreement that Germany has demanded in the wake of the scandal, Kerry said only that Merkel and U.S. President Barack Obama were in "consultations" on the issue.
"The consultations will continue between our intelligence services," he added.
Kerry said the United States was "committed to privacy".
"We absolutely share a commitment to try to put this behind us in an appropriate way," he said.
Kerry, who will also attend the Munich Security Conference while in Germany, said the U.S. and Germany had "a long history of great cooperation on complicated issues like counterterrorism, national security and defence" which would continue due to shared interests.
Relations soured last year amid revelations released by former CIA contractor Edward Snowden that U.S. intelligence agencies had eavesdropped on Merkel and collected vast amounts of online data and telephone records from average citizens.
Kerry will meet Merkel while in Berlin before travelling to Munich, where he is also to sit down with top Ukrainian opposition leaders for the first time.
AFP Photo/Brendan Smialowski