Kerry Announces 72-Hour Ceasefire In Gaza
@AFP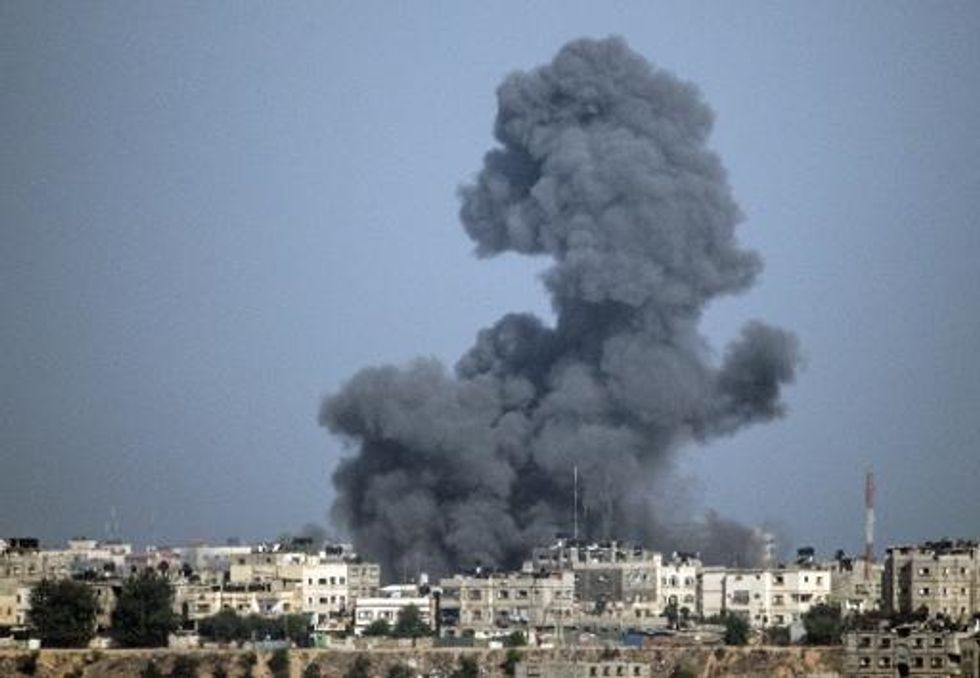 New Delhi (AFP) – Israel and Hamas have agreed to a 72-hour ceasefire in the Gaza conflict, U.S. Secretary of State John Kerry said early Friday.
Kerry said that the two sides would begin the truce at 8 am local time and that Israelis and Palestinians would enter talks in Cairo.
The top U.S. diplomat said the ceasefire would last for 72 hours "unless extended."
"During this time the forces on the ground will remain in place," Kerry said.
"This ceasefire is critical to giving innocent civilians a much-needed reprieve from violence," Kerry said in a hastily arranged mid-morning statement on a visit to New Delhi.
Kerry said he was announcing the truce jointly with UN Secretary General Ban Ki-moon, who has also invested intense efforts in brokering an end to the bloody conflict.
"During this period, civilians in Gaza will receive urgently needed humanitarian relief, and the opportunity to carry out vital functions, including burying the dead, taking care of the injured, and restocking food supplies," Kerry said.
"Overdue repairs on essential water and energy infrastructure could also continue during this period."
Kerry said he had been working the phones with the Middle East from New Delhi in hopes of brokering a halt to the conflict, which has killed 1,435 people over 24 days, largely Palestinian civilians.
Israel launched the offensive on July 8 in hopes of ending rocket fire from Hamas, the Islamist militant group that effectively controls the densely populated Gaza Strip.
Israel expanded the offensive on July 17 with a ground operation aimed at destroying a sophisticated network of cross-border tunnels.
The announcement of the truce came even though the Israeli army has mobilized another 16,000 reservists, hiking the total number of soldiers called up to 86,000. Israel does not say how many troops are currently fighting inside the Gaza Strip.
The UN Security Council has called for humanitarian pauses in Gaza and renewed its appeal for an immediate ceasefire, even though repeated appeals for a truce had gone unheeded.
AFP Photo/Jack Guez