Kerry Delays Meeting With Putin Over Ukraine Impasse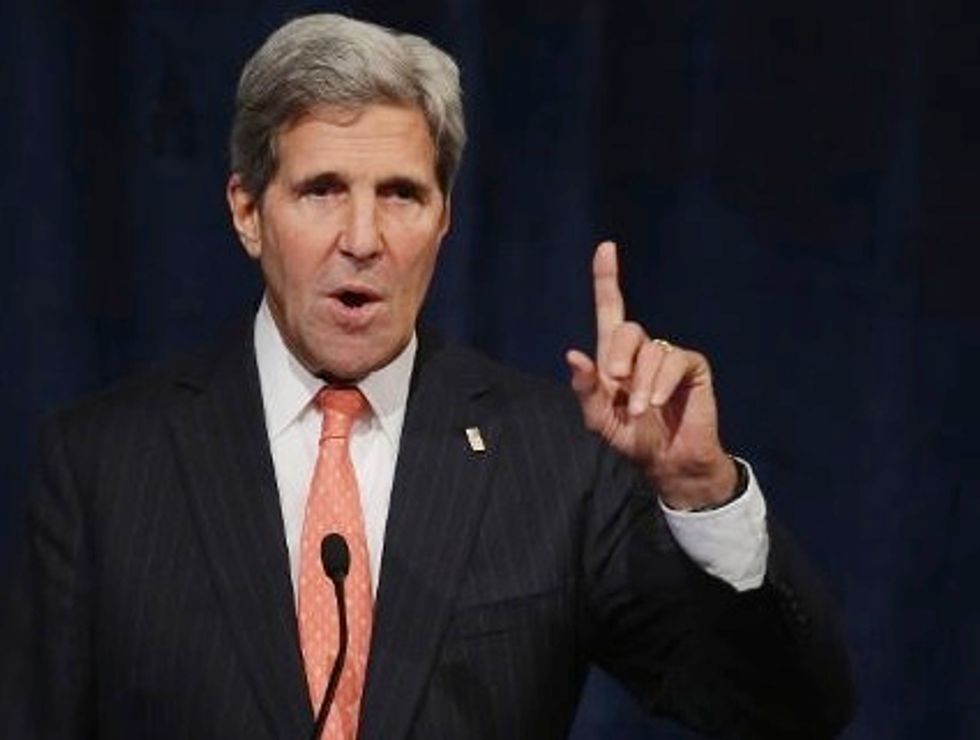 By Paul Richter, Tribune Washington Bureau
WASHINGTON — Secretary of State John F. Kerry has delayed plans for a meeting in Moscow with Russian President Vladimir Putin this week amid an impasse between the two countries over Ukraine.
A Kerry trip to Moscow was under discussion in recent days and might have been held as early as Monday. But it was postponed pending "concrete evidence that Russia is prepared to engage" on U.S. proposals for resolving the crisis, Jen Psaki, a State Department spokeswoman, told reporters Monday.
U.S. and Russian officials have been exchanging phone calls and letters in recent days on how to resolve the dispute over Ukraine's government, which intensified February 22 when its former president, Viktor Yanukovych, fled to Moscow.
But while U.S. officials are pressing Moscow to end its troop incursion into the Ukrainian region of Crimea and to begin talks with Ukrainian officials, Russia continues to dispute the legitimacy of its neighbor's current government.
Russian Foreign Minister Sergey Lavrov, in a transcript released Monday by the Kremlin, said Russia rejects Kerry's proposals because their starting point is acceptance of the "coup d'etat" that overthrew Yanukovych.
The document that Kerry sent Saturday "raises many questions on our side," Lavrov said in the transcript.
U.S. officials have been pressing for direct Russian-Ukrainian talks, for creation of an international diplomatic "contact group," and for international observers to be allowed entry into Crimea to monitor developments. They are also pushing Russia to scale back its military presence in Ukraine and to halt "provocations" that stand in the way of a peaceful resolution of the crisis.
AFP Photo/Chip Somodevilla