Kerry Flies Commercial After Plane Trouble
@AFP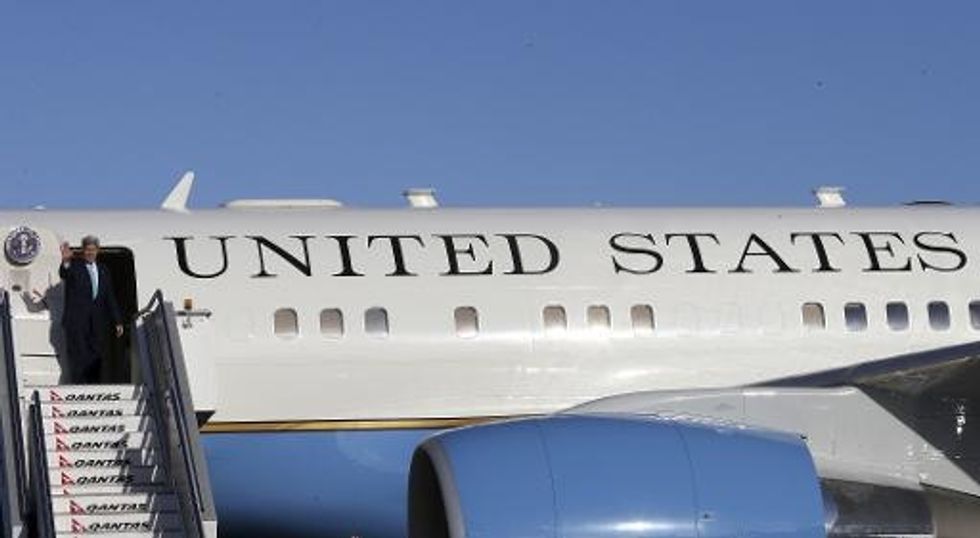 Honolulu (AFP) — U.S. Secretary of State John Kerry was forced to go commercial for the nine-hour flight between Hawaii and Washington after his Air Force jet suffered a malfunction.
Kerry, along with many staff members and reporters, including AFP, who had accompanied the top U.S. diplomat on his week-long world tour, on Thursday ended up boarding a United Airlines flight from Honolulu.
Kerry's regular plane, a Boeing 757 that has carried him across more than 515,000 miles to 51 countries over the last year and a half, suffered an "electrical problem" on the ground at a U.S. air base near Honolulu.
"Finally, some frequent-flier miles," Kerry joked as he awaited the new flight.
He was returning home from a global tour through Afghanistan, Australia, Myanmar, and the Solomon Islands as part of the U.S. administration's "rebalance" to Asia.
AFP Photo/Rob Griffith
Interested in national news? Sign up for our daily email newsletter!