Kerry: 'Murderer' Assad Must Be Punished [Video]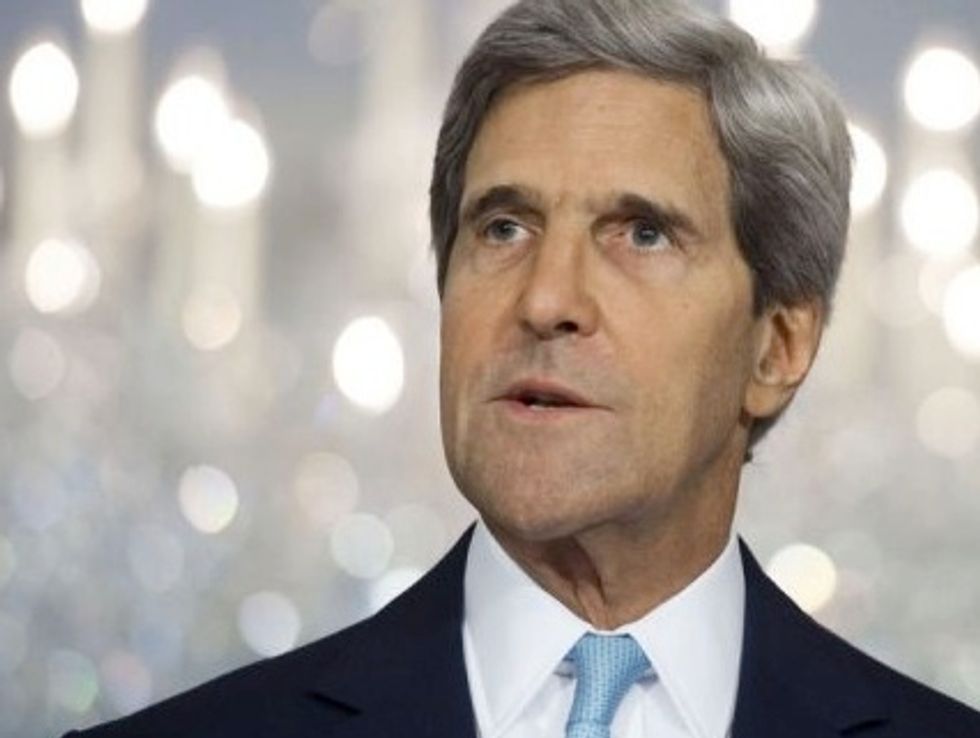 Secretary of State John Kerry forcefully condemned the Syrian government's use of chemical weapons as a "crime against humanity" and said that President Barack Obama would hold Syrian president Bashar al-Assad accountable, as he made the case for military intervention from the State Department on Friday.
Kerry laid out many of the findings of the U.S. government's intelligence assesment on the use of chemical weapons on August 21, which he called "clear and compelling." According to the assessment, the U.S. government has "high confidence" that al-Assad's regime carried out the chemical weapons attack on the Damascus suburbs, having determined — among other evidence — that the rockets were launched exclusively from regime-controlled areas, and struck only opposition-controlled areas. The government estimates that the attack killed at least 1,429 people, an estimated 426 of whom were children.
"The primary question is no longer what do we know," Kerry said, "it is what are we in the world going to do about it?"
The secretary made it clear that the United States plans to go forward with a military response.
"This crime against conscience, this crime against humanity, this crime against the most fundamental principles of international community, against the norm of the international community, this matters to us," he said. "My friends, it matters here if nothing is done. It matters if the world speaks out in condemnation and then nothing happens."
"If we choose to live in the world where a thug and a murderer like Bashar al-Assad can gas thousands of his own people with impunity, even after the United States and our allies said no, and then the world does nothing about it, there will be no end to the test of our resolve and the dangers that will flow from those others who believe that they can do as they will," Kerry added.
Secretary Kerry was adamant that the U.S. response would not be a repeat of the Iraq War, explicitly declaring that "we will not repeat that moment."
"We also know that we have a president that does what he says that he will do. And he has said, very clearly, that whatever decision he makes in Syria it will bear no resemblance to Afghanistan, Iraq or even Libya. It will not involve any boots on the ground," Kerry declared. "It will not be open-ended. And it will not assume responsibility for a civil war that is already well underway."
Prior to Kerry's statement, President Obama held a meeting with his National Security Council at the White House. One topic of discussion was America's ongoing attempts to build an international coalition to act together against the Syrian regime. Despite the support of France, Turkey, Australia, and the Arab League, among others, traditional allies such as Great Britain and Germany do not plan to join any military intervention. Additionally, as Kerry noted in his speech, the United Nations Security Council will not take action due to Russia's continued support for al-Assad.
Still, Kerry made it clear that — if necessary — the U.S. would act unilaterally. "President Obama will ensure that the United States of America makes our own decisions on our own timelines, based on our values and our interests," he said.
Secretary Kerry's remarks can be seen in full below. A transcript is available here.
AFP Photo/Saul Loeb