Kerry Seeks To Tamp Down Controversy Over Benjamin Netanyahu's Visit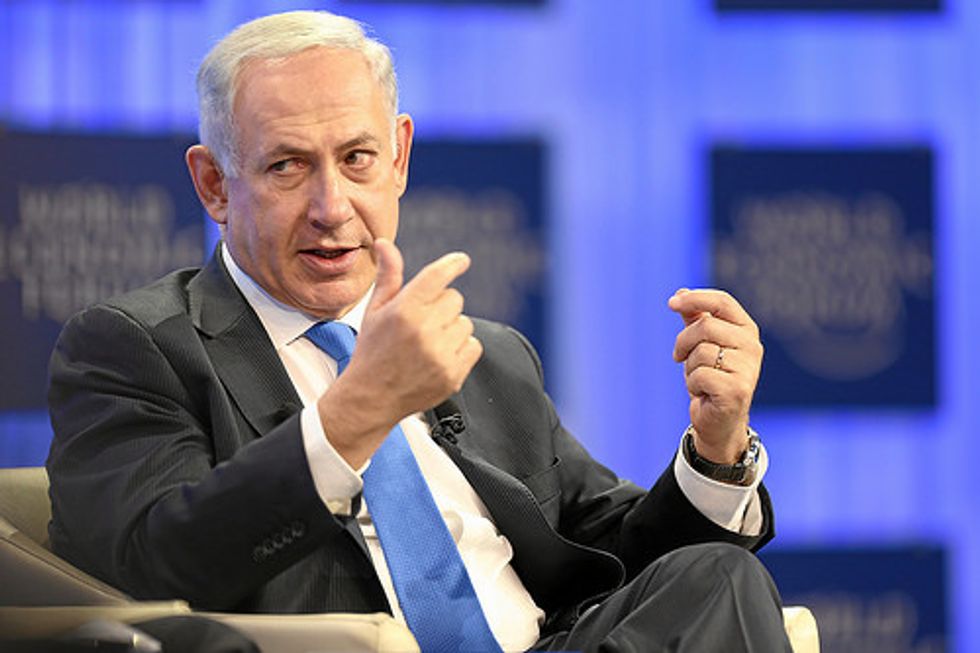 By Lisa Mascaro, Tribune Washington Bureau (TNS)
WASHINGTON — Secretary of State John F. Kerry sought Sunday to tamp down the controversy over Israel's prime minister's plan to address Congress this week on U.S. negotiations with Iran, saying the administration does not want to see Benjamin Netanyahu's visit tuned into a "political football."
Kerry said he speaks regularly to Netanyahu, including a phone call Saturday, and he said Israel is safer today because of the 2013 interim agreement with Tehran that saw Iran freeze or scale back most of its nuclear development.
But the administration's pursuit of a comprehensive nuclear deal with Iran has driven a wedge between President Barack Obama and the prime minister, who believes a deal would leave Israel at risk.
Critics of the Republican invitation to Netanyahu to address Congress viewed it as a politically motivated attempt to capitalize on divisions among Democrats.
"We want to recognize the main goal here is to prevent Iran from getting a nuclear weapon," Kerry said on ABC's This Week.
"The administration is not seeking to politicize" Netanyahu's speech, Kerry said. "We don't want to see this turned into some great political football."
Several leading Jewish lawmakers have said they will not attend Tuesday's address by Netanyahu, who is in the midst of a re-election campaign in Israel, to a joint session of Congress.
Senator Dianne Feinstein (D-CA) said Sunday that she would attend the talk, but dismissed as "arrogant" Netanyahu's assertion that he speaks for all Jews with his opposition to the administration's attempt to reach a deal with Iran.
"He doesn't speak for me on this," Feinstein said on CNN's State of the Union. "The Jewish community is like any other community. There are different points of view."
House Speaker John Boehner (R-OH), speaking on CBS' Face the Nation, stood by his decision to invite Netanyahu without consulting the White House and said interest in tickets to attend the speech has been robust.
"Everybody wants to be there," Boehner said. "The United States Congress wants to hear from him, and so do the American people."
Photo: World Economic Forum via Flickr