Kerry Warns Syria Of Consequences On Chemical Weapons
@AFP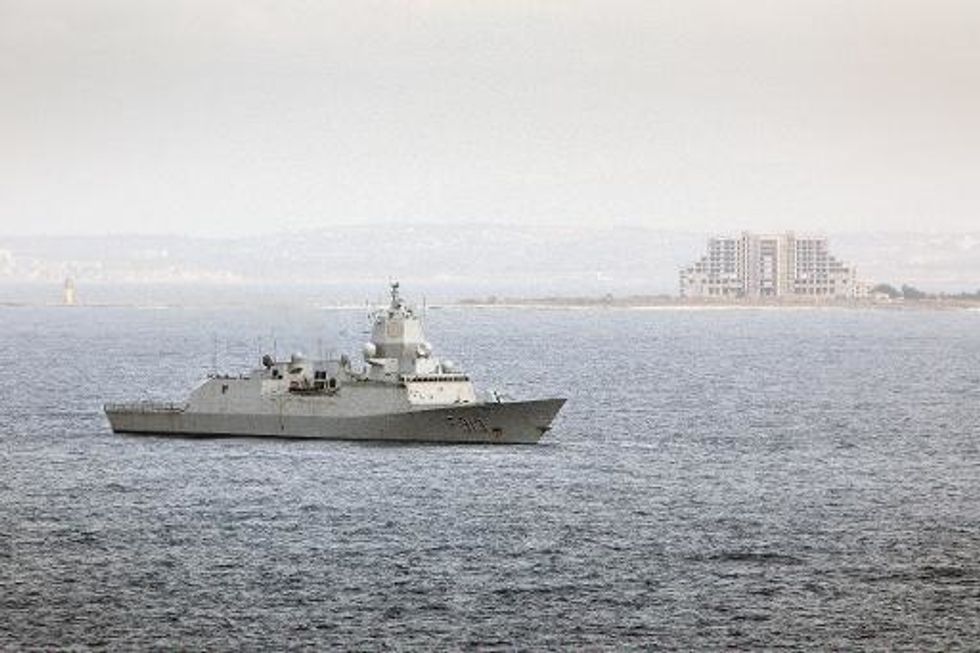 Berlin (AFP) – U.S. Secretary of State John Kerry on Friday warned Syrian President Bashar al-Assad he could face consequences for failing to live up to international agreements on removing his chemical weapons stockpile.
Kerry told reporters ahead of talks in Berlin with Chancellor Angela Merkel that Damascus was not complying with a U.S.-Russian agreed timetable for shipping out the arsenal.
"We now know that the Assad regime is not moving as rapidly as it promised to move the chemical weapons out of Syria," he said.
"I would remind Bashar al-Assad that the agreement that we reached in New York with the (U.N.) Security Council makes it clear that if there are issues of non-compliance, they will be referred to the Security Council for Chapter 7 compliance purposes."
The United States and Russia agreed a deal last September to eliminate Syria's chemical weapons.
The accord included a commitment to imposing measures "under Chapter 7 within the U.N. Security Council," referring to a U.N. article which sets out possible sanctions including the threat of military force.
The agreement was brokered as a way to avert U.S. missile strikes that Washington threatened after a chemical attack near Damascus that the U.S. and other Western governments blamed on the regime.
Kerry said Syria must respect "a global, legal, international obligation" it made.
"Our hope is that Syria will move rapidly to live up to its obligations," Kerry said.
He said the civil war in the country was "destabilising the entire region".
"The world is witnessing human catastrophe unfolding in front of our eyes every single day," he said.
The world's chemical watchdog said Wednesday that Damascus had handed over less than five percent of the most dangerous chemicals in its armory.
The Organization for the Prohibition of Chemical Weapons based in The Hague called Friday for Syria to "pick up the pace" in shipping out the stockpile.
Just two small shipments of chemicals have so far left the Syrian port of Latakia, accounting for less than four percent of the country's declared arsenal of most dangerous chemicals, the U.S. government said this week.
Around 700 tonnes of chemicals were supposed to have left Syria by December 31, putting the ambitious disarmament project weeks behind schedule.
AFP Photo/Lars Magne Hovtun