Key NCAA Question: Will Number Four Seeds Storm The Final Four?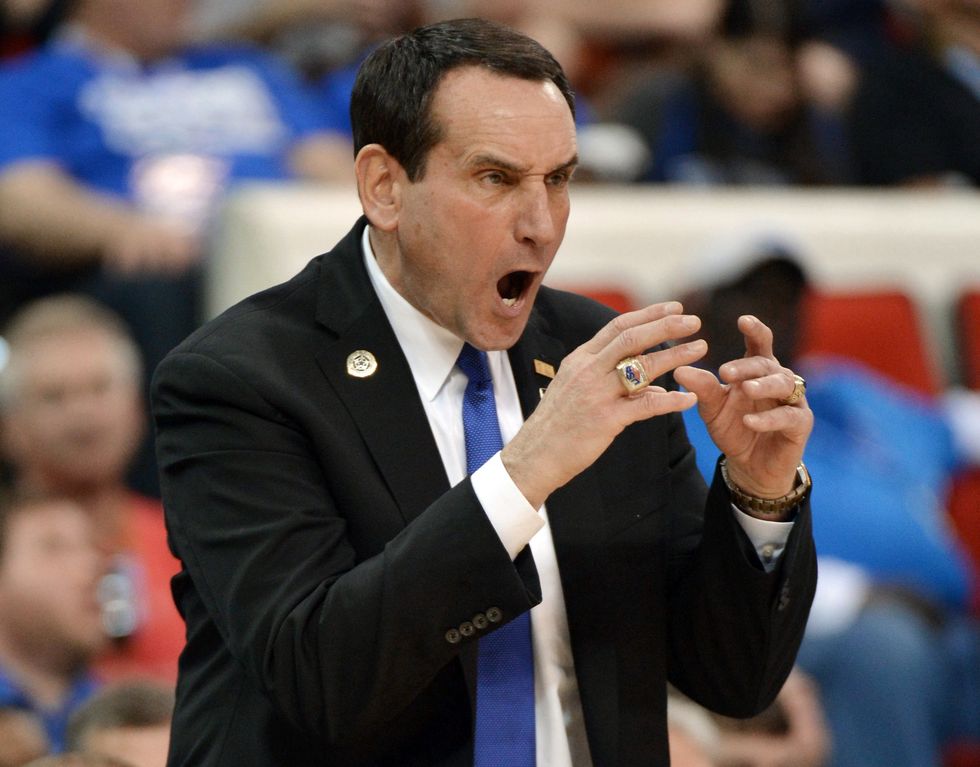 By Mark Bradley, The Atlanta Journal-Constitution
How we know that this NCAA tournament isn't like any other NCAA tournament: According to Las Vegas oddsmakers, the second and third-favorite teams are Michigan State and Louisville, who aren't No. 1 seeds. Or No. 2, or even No. 3. They're No. 4 seeds.
In the 35 seeded NCAA tournaments, 14 of a possible 140 No. 4 seeds have reached the Final Four. Of those, only Arizona — in 1997, when the Wildcats beat three No. 1 seeds — won the title. Since Arizona's feat, just one No. 4 (Michigan last year) has reached the championship game.
Florida, the No. 1 overall seed, is a slight favorite. The other three No. 1's and all the Nos. 2's and 3's are slotted, at least by Vegas, behind two No. 4's. This has never happened. But Louisville is hot and Michigan State is healthy, prompting oddsmakers to throw seedings out the window. (Not that there are many windows in casinos.)
Granted, Michigan State and Louisville look strong. But three of the Spartans' eight losses came with their full complement of players, and the Cardinals were a tepid 5-5 against teams ranked in the RPI top 50. And North Carolina, which is a No. 6 seed, beat both.
Which leads us to ask: If cold-eyed oddsmakers are flouting convention, should we even attempt to handicap this Big Dance? Probably not. But, being stubborn, we will.
Does Mercer stand a chance against Duke? At first blush, you'd say no. Then you recall that the Blue Devils were unhorsed by Virginia Commonwealth in 2007, were lucky to survive Belmont in 2008 and were stunned by 15th-seeded Lehigh two years ago. The Bears are big enough and seasoned enough to give Duke a go, and they have the recent example of Florida Gulf Coast, which Mercer beat in the Atlantic Sun final, as inspiration.
Is Wichita State doomed by its bracket? Just to reach the Final Four, the unbeaten Shockers could face Kentucky, which won the 2012 title and was ranked No. 1 in the preseason, in the round of 32; Louisville, the reigning champ, in the Sweet Sixteen; and either Duke, the 2010 champ, or Michigan, the 2013 runner-up, in the Midwest Regional final. It's unclear whether Florida or even Michigan State could pass such a test. For the NCAA committee to ask so much of Wichita State seems sheer meanness.
Is Virginia the weakest No. 1 seed not just of this year but many years? The Cavaliers won the ACC in both regular-season and tournament manifestations, and they're hard to play. Still, Virginia lost to VCU, Wisconsin, Green Bay and Tennessee before New Year's, and it took all of Mike Krzyzewski's lobbying to get a sixth ACC team in the field. But for all of Coach K's talk of this being the greatest conference ever, it wasn't even the fourth-best league in the land.
When will Joel Embiid be, er, back? The Kansas big man wasn't hugely heralded, given that fellow freshman Andrew Wiggins arrived being hailed as the next LeBron James. But Embiid is now a considered the better NBA prospect. He also has a stress fracture in his back. He's not expected to return until the tournament's second week, and there's no guarantee that the Jayhawks will last that long. If they do, and if Embiid can play near capacity, Kansas could barge past Florida in the South Regional.
Who's this year's Dunk City? Maybe nobody. There isn't a truly tantalizing mid-major on the grid. So many people are picking Harvard, which upset New Mexico last season, over Cincinnati that the tough-minded Bearcats surely are growling. The most likely 12-5 upset figures to be North Carolina State over Saint Louis, but can an ACC team be deemed an upstart? And if VCU, once a famous upsetter, is itself upset by Stephen F. Austin, would it carry the usual resonance? We might have to make do with No. 12 North Dakota State taking down No. 5 Oklahoma.
So who'll provide our feel-good story? New Mexico felt really bad after losing to Harvard last March, but the Lobos have a new coach. Steve Alford left for UCLA and was succeeded by assistant Craig Neal, who was Georgia Tech's point guard after Mark Price. At No. 7 in the South, the Lobos got short shrift in the seedings: They went 2-1 against San Diego State, which is a No. 4 seed, and finished with an RPI of 15, which should likewise have made them a No. 4. But New Mexico is positioned to play Kansas before Embiid returns, which could prove serendipitous.
Who wins it all? I say Florida. But five of five ESPN analysts picked Michigan State, making it either the most underrated or overrated No. 4 seed of all time.
Photo: Chuck Liddy/Raleigh News & Observer/MCT