Key Testimony In Manafort Trial: 'Gates Is Admitting Everything'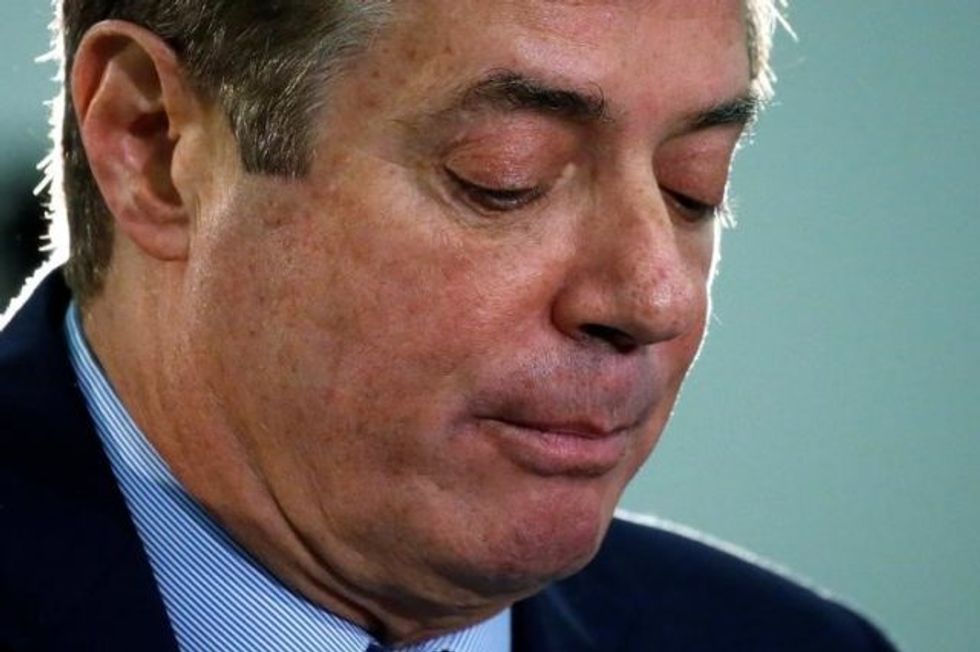 Reprinted with permission from AlterNet.
A former top aide to President Donald Trump appeared in court Monday as a cooperating witness in special counsel Robert Mueller's investigation.
Rick Gates, who served on Trump's campaign and on his inaugural committee, testified against Paul Manafort, who was campaign chairman. Gates and Manafort were also long-time business associates, and Gates flipped on his former ally when the two were indicted by the special counsel for a variety of financial crimes, including tax and bank fraud.
Since he was high-level Trump staffer who is now cooperating with Mueller, Gates' testimony was highly anticipated and seen as key evidence in the case against Manafort.
MSNBC's Ken Dilanian reported on the developments from the trial. He noted that, as is common with cooperating witnesses, Gates testified to a wide array of crimes — including some that the government hadn't known about prior to his cooperation — and even minor violations, like showing up for parole 15 minutes lates. All this was an effort to make Gates seems like a credible witness against Manafort.
"Gates is admitting to everything," Dilanian said. "He said that he was indicted with Paul Manafort on bank and tax fraud charges, and he is guilty of all those charges. And then he said he's guilty of other conduct, including this embezzlement, that the government didn't know about. He talked about writing a false letter in an investment scheme, and some other lies he told in other situations."
Watch the clip below:
BREAKING: In Manafort trial, "Gates is admitting to everything," @KenDilanianNBC reports pic.twitter.com/1y1IHt1Mp7

— Meet the Press (@MeetThePress) August 6, 2018
Cody Fenwick is a reporter and editor. Follow him on Twitter @codytfenwick.