Keystone XL Owner Files Eminent Domain Proceedings For Nebraska Land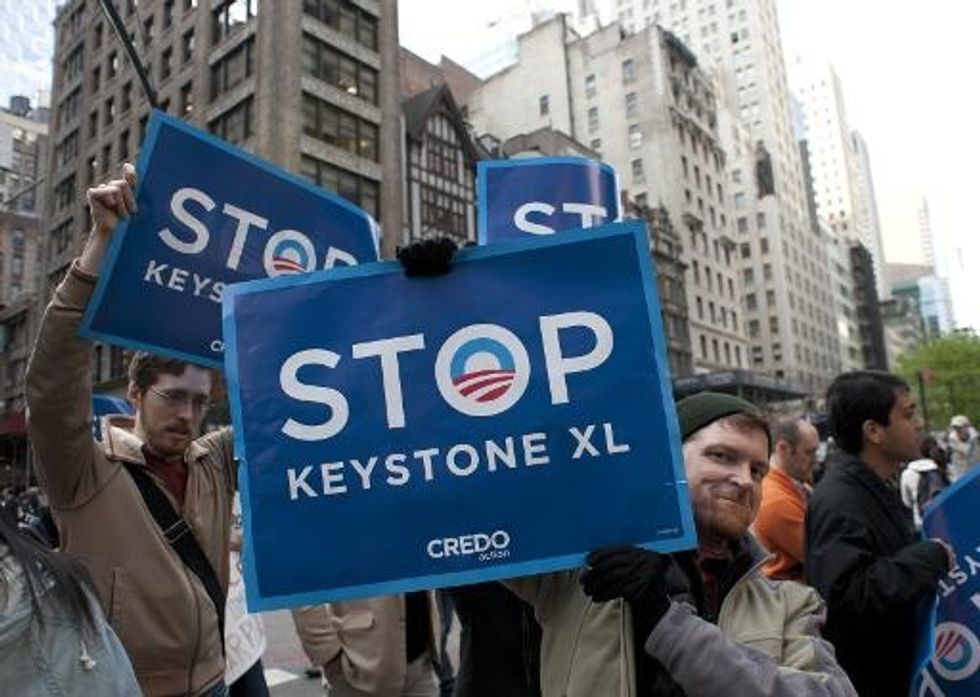 By Maria L. La Ganga, Los Angeles Times (TNS)
SEATTLE — TransCanada, the company behind the Keystone XL pipeline, filed eminent domain proceedings against 90 Nebraska landowners Tuesday to gain access to the final acreage needed to build the controversial project.
"Eminent domain is a last resort and our first priority is always to negotiate voluntary agreements with landowners," TransCanada's Keystone projects land manager Andrew Craig said in a written statement.
"We have made numerous offers to negotiate generous agreements with landowners," he said. "We have waited as long as we could under state law before beginning the process — as we said we would."
TransCanada's eminent domain filings are the latest step in a years-long war over the pipeline, which can't go forward without President Barack Obama's go-ahead.
Nebraska is currently the project's most contentious battlefield. A 2012 law allowed the Nebraska governor to bypass the state Public Service Commission and give the $5.3 billion TransCanada project the go-ahead. Approval for the current route was granted in 2013.
In February of last year, a lower court declared the law unconstitutional and left the troubled pipeline with no approved route through Nebraska. Less than two weeks ago, on Jan. 9, the Nebraska Supreme Court struck down the lower court's ruling and cleared the way for Obama to act.
The Republican-majority Congress has made Keystone XL one of its first priorities for 2015.
Jane Kleeb, director of anti-pipeline group Bold Nebraska, said in a written statement Tuesday that landowners "are prepared to battle TransCanada in court to stop them from using eminent domain for private gain. …"
"Landowners will match TransCanada's lawsuits in local courts," she said, "and continue to take our fight to the one person who can put an end to all of this: President Obama."
AFP Photo/Don Emmert