Kingmaker Or Royal Pain To GOP: DeMint Building Heritage Into Conservative Force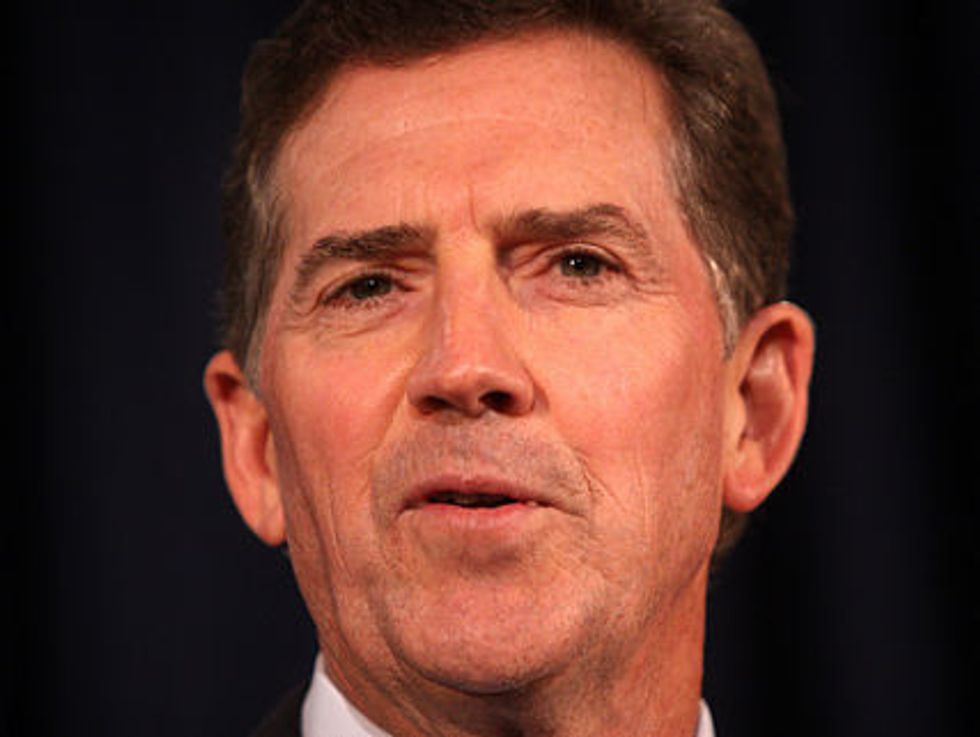 By William Douglas, McClatchy Washington Bureau (TNS)
WASHINGTON — As a senator, Jim DeMint sometimes ran afoul of fellow Republicans by personally recruiting, nurturing and supporting his own stable of conservative candidates for Congress.
Now, as president of the Heritage Foundation, the former South Carolina lawmaker is poised once again to flex his political muscles, entering his third year of running the influential conservative think tank that he believes will be an incubator for Republican ideas in next year's Congress.
But questions persist as to whether DeMint will be a helping hand to the incoming Republican majorities in the House of Representatives and the Senate or a thorn in their side, as several establishment Republicans view him, because of his uninvited forays into the party's campaign and policy matters.
"Most guys don't expect us to influence what's going on," the 63-year-old DeMint said in an interview in his spacious office near the Capitol building. "But that's why I'm here."
Said former House Speaker Newt Gingrich: "Jim DeMint will be very aggressive."
In the most recent example, 18 newly elected Congress members journeyed last month from freshman orientation sessions on Capitol Hill to attend separate orientation meetings at Heritage's headquarters.
And just as it did when it delivered a governing road map to President Ronald Reagan in 1980 with a 3,000-page "Mandate for Leadership," the foundation is putting the finishing touches on a legislative blueprint that it hopes to guide conservatives in the 114th Congress.
This time, the working theme is "Opportunity for All, Favoritism for None," and DeMint plans to deliver it as the new Congress takes office in January.
"A lot of what we're doing is pushing Republicans, not just with a positive agenda, but to recognize things like corporate welfare are favoritism," he said. "They can't talk about welfare reform if they're not getting at corporate welfare first."
Heritage has changed under his leadership. It has stepped up its advocacy activities largely through Heritage Action for America, a political arm created four years ago to help convert Heritage's academic work into political reality.
The Heritage Foundation is a tax-exempt 501(c)(3) nonprofit organization under the tax code, which restricts lobbying activities. Heritage Action is a 501(c)(4) group and has the ability to lobby.
"We're here to influence outcomes," DeMint said. "And to do that requires the education and communication components of the foundation. And I know (that) unless we have (an) activist component, people are going to pat you on the head over there and say, 'Nice study, DeMint,' and I don't want that to happen, because our country is at stake."
The one-two punch of scholarly research and grassroots activism has made Heritage formidable in the world of think tanks. A 2012 study by the University of Pennsylvania's Think Tanks and Civil Societies Program ranked Heritage 18th among the world's top 150 think tanks and ninth among the best 55 think tanks in the United States.
"Whether you agree with their philosophy or not, Heritage has been successful in raising funds and creating programs that have influence in Washington," said James McGann, director of the program.
But Heritage's impact is rubbing some Republicans raw. They complain that Heritage Action's grassroots activities outside Washington and aggressive score-keeping of lawmakers' votes inside the Beltway for conservative purity have changed the tone of the foundation for the worse.
Heritage Action, for example, aggressively lobbied Congress to let funding for the Export-Import Bank lapse even as House Republican leaders were negotiating — and eventually winning — a stopgap measure to keep the bank operating to mid-December. Another battle over the bank looms.
Heritage Action was also at loggerheads with lawmakers over a Republican-crafted farm bill in the House, to the point that members of the Republican Study Group barred Heritage employees from its weekly meetings.
DeMint acknowledges the criticism from Capitol Hill. Saying, "We're not a Republican organization," he makes no apologies for Heritage's approach.
"Heritage has always been unashamed to fight for conservative policies because we know they'll make life better for Americans," he said. "Politicians always promise to end wasteful spending, but the expensive farm bill didn't make any meaningful reforms while being larded up with risky loan programs and corporate welfare. … There's no purity in politics, but Americans expect more from their leaders than just tapping the brakes as we drive off a fiscal cliff."
Clashes with the Republican establishment are not new. As a senator, DeMint often clashed with party leaders for inserting himself and money from his Senate Conservatives Fund political action committee into political races — including ones with incumbent Republican candidates.
He backed some winners: candidates such as Marco Rubio of Florida, Rand Paul of Kentucky and Mike Lee of Utah, who are all senators today. Both Rubio and Paul are potential Republican presidential candidates.
But some Republicans charge that DeMint cost the party winnable seats by supporting controversial Republican candidates such as Richard Mourdock, who beat Sen. Richard Lugar in the 2012 primary but lost to Democrat Joe Donnelly in the general election, and Delaware's Christine O'Donnell, who defeated moderate Republican Rep. Mike Castle in the 2010 primary but lost to Democrat Chris Coons in the general election.
"I thought when he got to Heritage he'd do what he did, only on a larger scale," said Dave Woodard, a Clemson University political science professor and a political consultant who once worked for DeMint. "That's what Jim DeMint likes to do: find political diamonds in the rough and polish them up."
But DeMint stayed on the sidelines in 2014, focusing on his work at Heritage and enjoying his ability to shape things outside the halls of Congress.
"I think I've run my last election," he said. "I really do believe I can do more here than in political office."
Photo: Gage Skidmore via Flickr