KKK Cavalry Will Go To SC To Support The Confederate Flag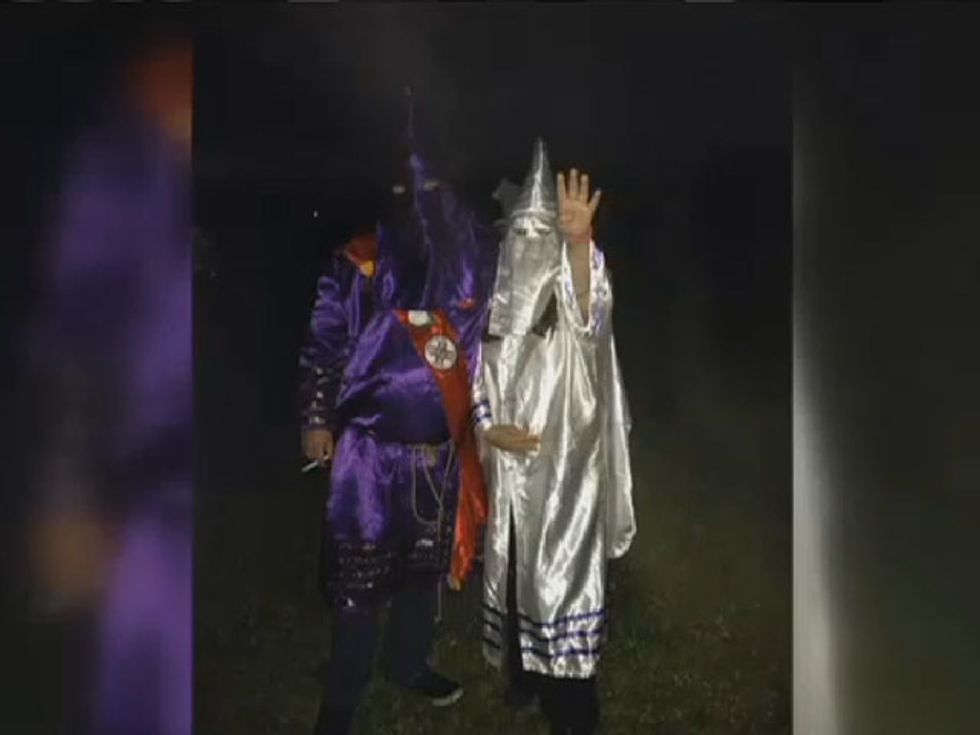 South Carolina media are now abuzz over the latest provocation in the (somehow still ongoing) debate over the Confederate flag: The Klan is coming to town.
A group called "The Loyal White Knights of the Ku Klux Klan" will be holding a demonstration at the State House to show support for the Confederate flag on July 18, Columbia newspaper The State reports. The group says that it expects between 100 and 200 people.
The Loyal White Knights are actually based in North Carolina, spurring Governor Nikki Haley (R) to say, "This is our state, and they are not welcome."
However, the group's "Great Titan," James Spears, told the local NBC affiliate that the group has local membership in Columbia to call its own.
"Our Grand Dragon lives 20 minutes from the State House, where the flag's at," Spears said. "That's where we'll be holding a cross lighting at the end of the night."
Spears also promised a peaceful rally: "We usually have pretty peaceful rallies. I mean, to me, it should be a peaceful rally. Like I said, it's for the Confederate Flag."
Well, that's reassuring.
Also, as the report shows, even the Sons of Confederate Veterans organization is saying that these guys are bad news.
Meanwhile, fights already broke out at the State House on Monday, when pro-Confederate flag demonstrators clashed with flag opponents. A white man, Nicholas Thompson, was arrested for fighting outside the State House, apparently after getting out of his pickup truck during a pro-flag procession Here's video of the fracas, from the local NBC affiliate:
"The blood on my face, the blood in my teeth, the blood on my hands is no comparison to the Southern blood that runs through my veins," said Joe Linder, another young white male involved in the fighting, in an interview with the local CBS affiliate. "I am proud of my heritage, I am not ashamed, and more than all, racism has no part in that flag."
In addition, the vandalism of Confederate emblems has now also extended to iconic figures of the post-Reconstruction period — men who are sometimes referred to by the somewhat ironic title of "Redeemers" — with red paint having been splashed on a statue of "Pitchfork Ben" Tillman, the former South Carolina governor who, The State explains, "promoted white supremacy, including lynching and denial of voting rights to blacks and women" and was "also was a participant in the massacre of black militia members during Reconstruction."
Screenshot: WISTV