Kobe Bryant Will Be Out For The Rest Of The Season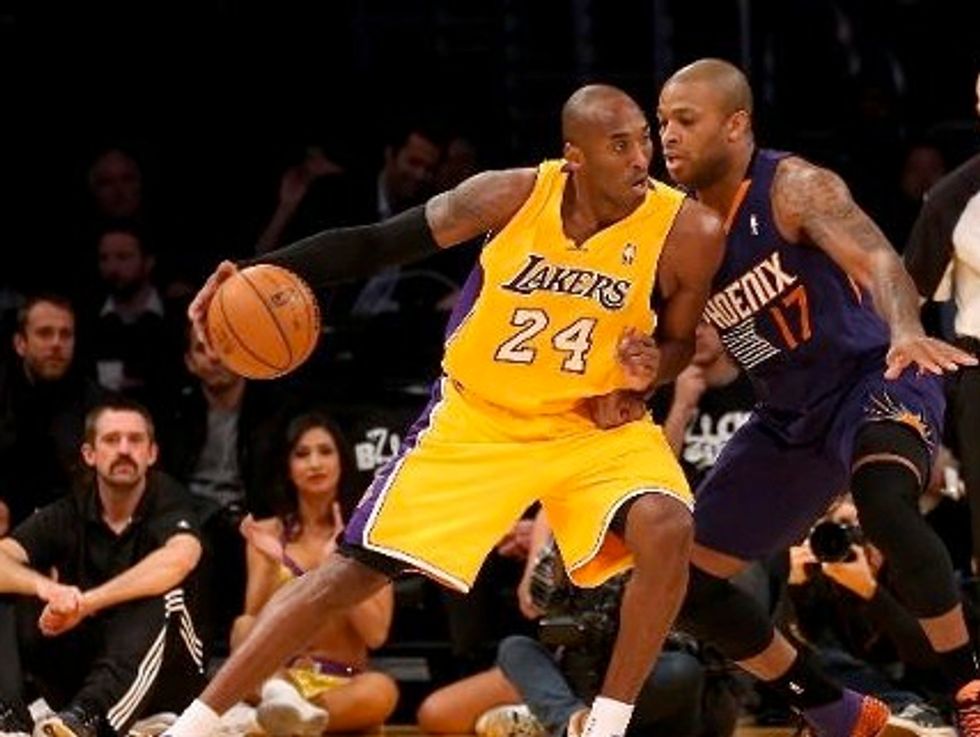 By Mike Bresnahan, Los Angeles Times
LOS ANGELES — The Los Angeles Lakers said Wednesday that Kobe Byrant would not play for the rest of this season.
Bryant was examined earlier in the day by Dr. Steve Lombardo, and the orthopedic specialist said Bryant's left knee fracture still had not healed, the team announced.
The NBA regular season ends in five weeks, on April 16.
Lakers trainer Gary Vitti said in a statement: "With Kobe's injury still not healed, the amount of time he'd need to rehab and be ready to play, and the amount of time remaining in the season, we've simply run out of time for him to return. However, Kobe will have the entire offseason to heal … and we look forward to him being 100 percent for the start of next season."
Bryant also issued a statement: "Obviously this has been a frustrating and disappointing season, but I appreciate all the support I've received from the Lakers and the fans, and look forward to being back and ready for the start of training camp."
Bryant has played only six games this season because of two injuries — a torn left Achilles' tendon that kept him sidelined the first 19 games and a fractured knee in the same leg that has kept him out since December.
It makes sense that Bryant would sit out the Lakers' final 18 games because the team is nowhere near playoff contention. They have been at or near the bottom of the Western Conference standings and are currently 22-42 heading into a dicey two-game road trip at Oklahoma City and San Antonio.
Bryant, 35, initially wanted to return for at least a handful of games because he hoped to get a feel for what he needed to work on during the off-season.
The six games he played were up and down. He made only two of nine shots in his debut against Toronto but looked better nine days later against Memphis, scoring 21 points on nine-for-18 shooting with five rebounds and four assists in 33 minutes. It turned out to be his final game of 2013-14.
Before now, Bryant had never played fewer than 50 games (the lockout-shortened 1998-99 season) in a season. The Lakers went 2-4 when he was on the court this season.
He made $30.5 million this season and signed a two-year, $48.5 million contract extension last November before returning to game action two weeks later.
AFP Photo/Stephen Dunn