Larry Wilmore Makes A Shocking Discovery In News On Sandra Bland Case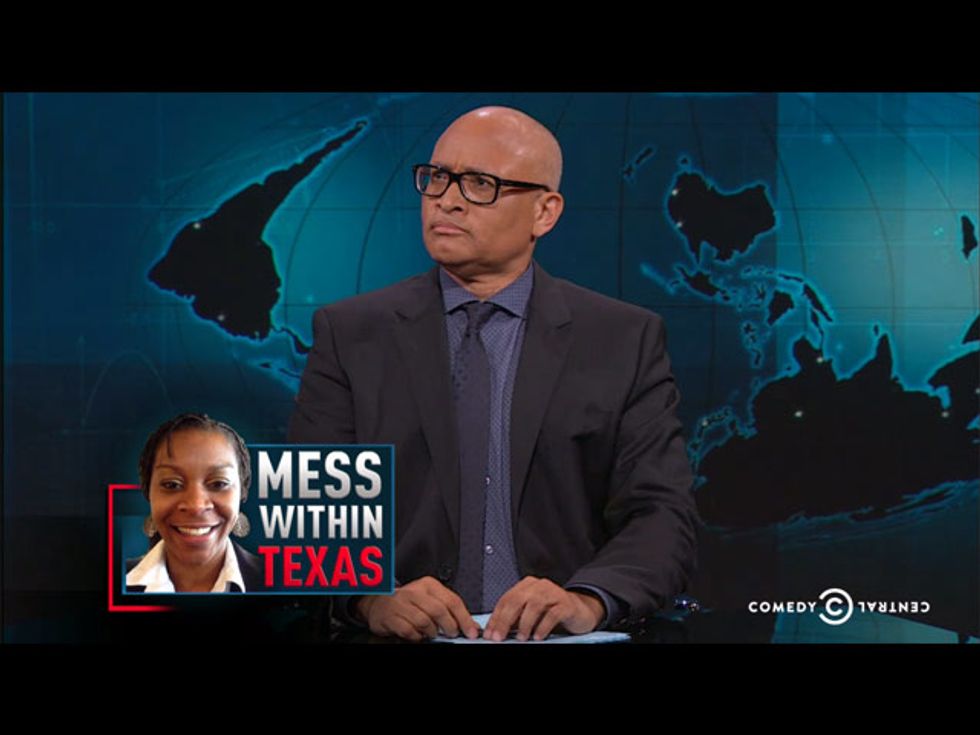 Larry Wilmore got a major shock on The Nightly Show while reviewing the case of Sandra Bland, the African-American woman who was arrested during a routine traffic stop in Waller County, Texas, and was found dead from an alleged suicide in her jail cell three days later.
Wilmore reviewed the dashcam video, analyzing in detail how the arresting officer escalated the situation against an obviously irritated, but otherwise harmless, Bland.
Then he checked on some major conservative personalities to see what their reactions would be — and he found that not only Fox News, but also Donald Trump, agreed with his various points, namely, the officer's actions were unnecessarily aggressive, there was no need for arrest and confinement, and there needs to be a major investigation.
"This is how f***ing crazy the situation is," Larry exclaimed, "when I totally agree with white people who are talking about race on Fox!"
On the other hand, there's probably a very simple way to get everyone at Fox News, and Trump, etc., back on the opposite side of Larry: President Obama speaking out on the case. That oughta do it.