Late Night Round-Up: 'I Did My Best' With Sarah Palin!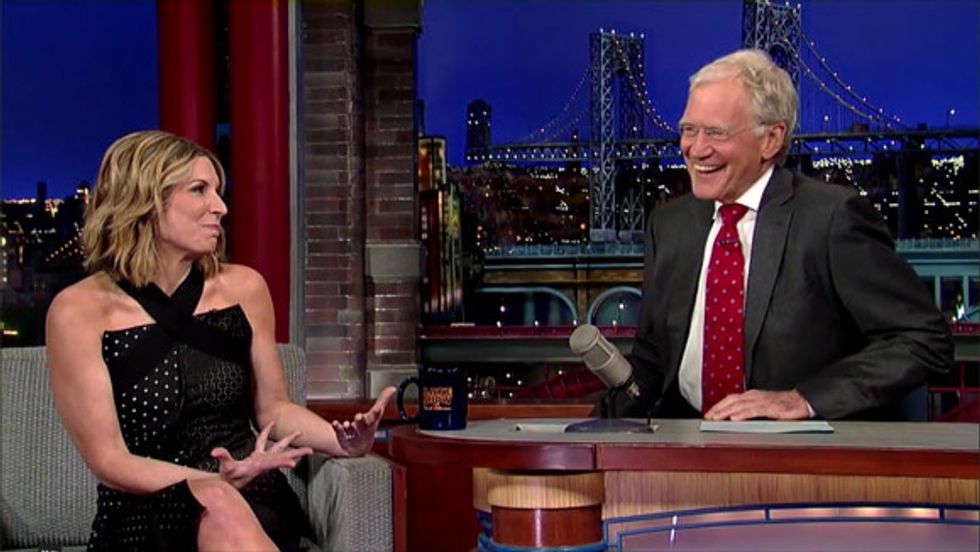 The big snowstorm in the Northeast didn't stop the late night comedy shows.
The Daily Show reviewed this past weekend's big right-wing summit in Iowa: Mike Huckabee's hunger, Rick Perry's bellicosity, Donald Trump's ego, and Sarah Palin's sheer incoherence.
Conan O'Brien's monologue also looked at the possible presidential candidacies of Sarah Palin, Mitt Romney, and Jeb Bush.
Former Bush-era White House communications director Nicole Wallace, now a co-host of The View appeared with David Letterman to talk about her political experiences — such as what it was like in the White House press office when then-Vice President Dick Cheney accidentally shot a man.
Nicole Wallace also talked about her infamously bad relationship with Sarah Palin, during her time as an adviser on the McCain campaign in 2008. And even despite Wallace's good humor, she said that Palin's deficiencies were "sort of chilling" for the campaign staffers.
"I did my best!" she added.
And on a more serious topic, The Nightly Show saw Larry Wilmore host a panel discussion on the controversies surrounding the movie American Sniper, including both military veterans and critics of the Iraq War.