Late Night Roundup: From Deflated Fooballs To Deflated Truth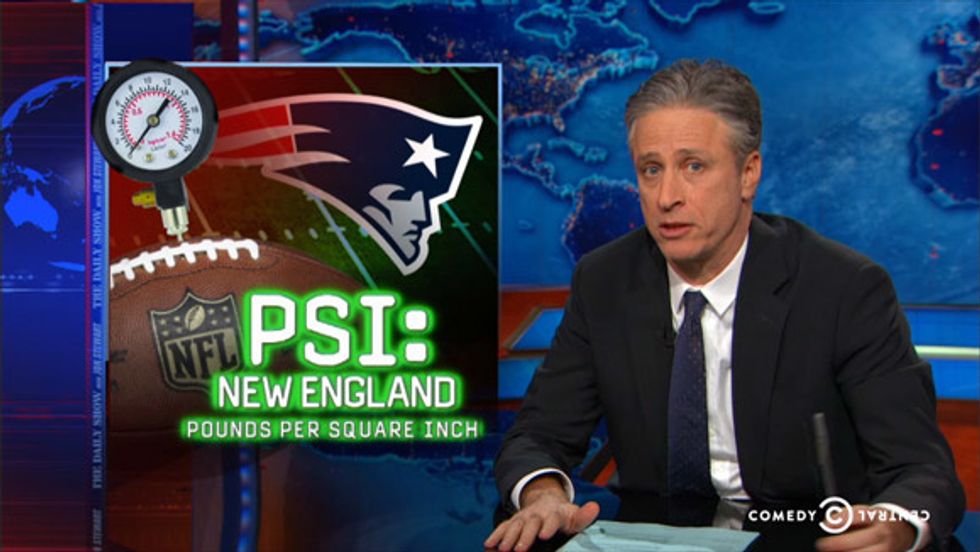 With the Super Bowl coming up, the late night shows had a last look at the big story surrounding the big game: The under-inflated footballs scandal from the New England Patriots.
Jon Stewart highlighted the way this story has been the subject of so much dramatic news coverage — compared to everything else that's wrong with the NFL.
The Nightly Show got a last bit of fun at the "ball" jokes involved here — and then examined the wider culture of lying and cheating in sports. Indeed, Larry Wilmore realized that "Keep It 100" instead becomes "Keep It 70" here.
Jimmy Kimmel featured an all-star cast of Bostonians, all ready to take the heat for Tom Brady.
Conan O'Brien realized that with the big measles outbreak, this weekend's Super Bowl winners might not be going to Disneyland.