Late Night Roundup: A Spandex Bodysuit Tuxedo & Larry Wilmore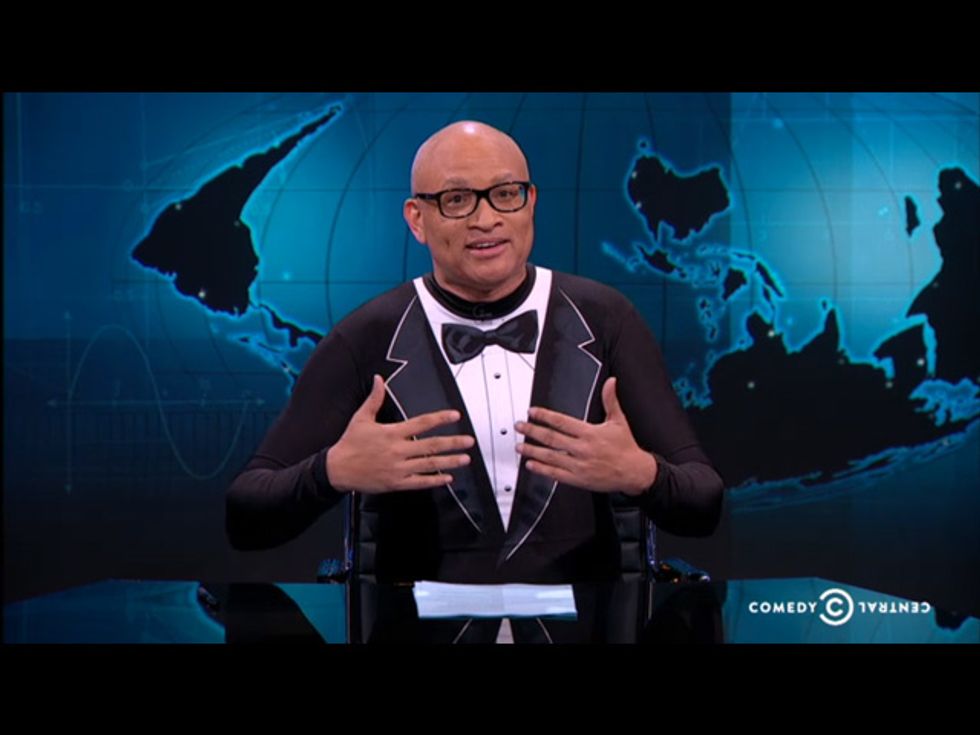 Larry Wilmore made good on the dare that he promised to do if Duke University won the NCAA basketball championship: That he would host Thursday's episode of The Nightly Show dressed in spandex.
Senator Elizabeth Warren (D-MA) is making the rounds of the late night shows, and appeared last night on The Daily Show to promote her new book A Fighting Chance and to talk about the fight for consumer financial reform.
Jimmy Fallon hosted Madonna, and gave her a chance to fulfill a lifelong dream: Taking a turn at stand-up comedy.