Late Night Roundup: Bibi Goes 'Full Settler'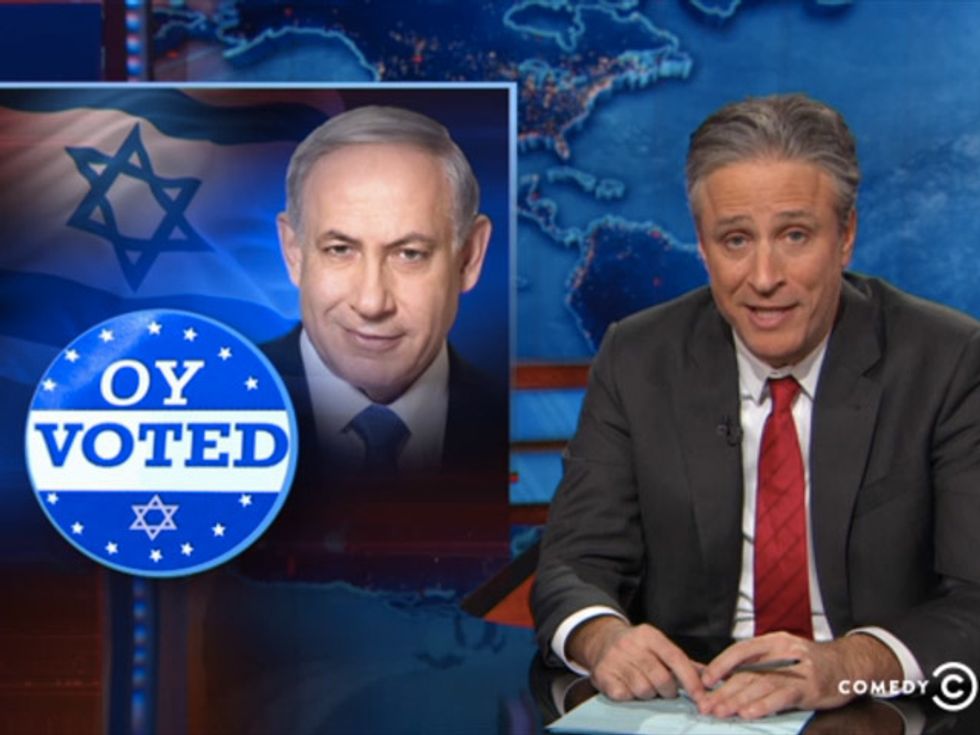 Jon Stewart highlighted the election victory by Israeli Prime Minister Benjamin Netanyahu, and how it was built by going "full settler" with racist campaign rhetoric and opposition to any peace process.
Larry Wilmore looked at the story of megachurch preacher Creflo Dollar, who is openly asking his followers for $65 million so he can buy a luxury private jet. And so Larry is promoting a new Twitter hashtag campaign: #OnTheNoseName.
David Letterman showed an exclusive look at Mitt Romney's training routine, for his upcoming charity boxing match (yes, really) with Evander Holyfield.
And in a wonderfully absurdist performance, Will Ferrell appeared with Jimmy Fallon, wearing a "Little Debbie" costume and proclaiming himself to be the new spokesperson for the snack cake brand.