Late Night Roundup: Big Saudi Oil, And Big Corporate Money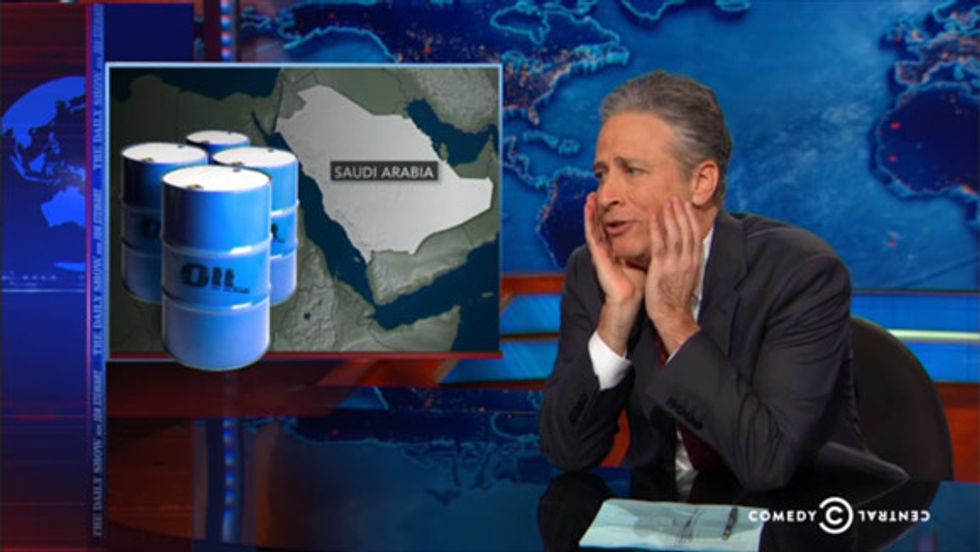 America's relationship with Saudi Arabia — and with all their glorious oil — got noticed by the late night shows.
The Daily Show skewered the American foreign policy establishment and its seemingly unlimited affection for Saudi Arabia, in the wake of the death of King Abdullah — with Jon Stewart contrasting the country's egregious human rights abuses in juxtaposition to what really seems to matter.
David Letterman hosted MSNBC's Rachel Maddow, with the two of them also discussing the abnormal relationship between the United States and Saudi Arabia.
The Nightly Show looked at the issue of big money in politics, with Larry Wilmore realizing that it's simply impossible to get away from the Koch Brothers and all the other big spenders.
At the end of his monologue last night, Conan O'Brien talked about Sarah Palin's disastrous speech in Iowa last weekend — and revealed what her new campaign slogan will now be.