Late Night Roundup: 'California Dry'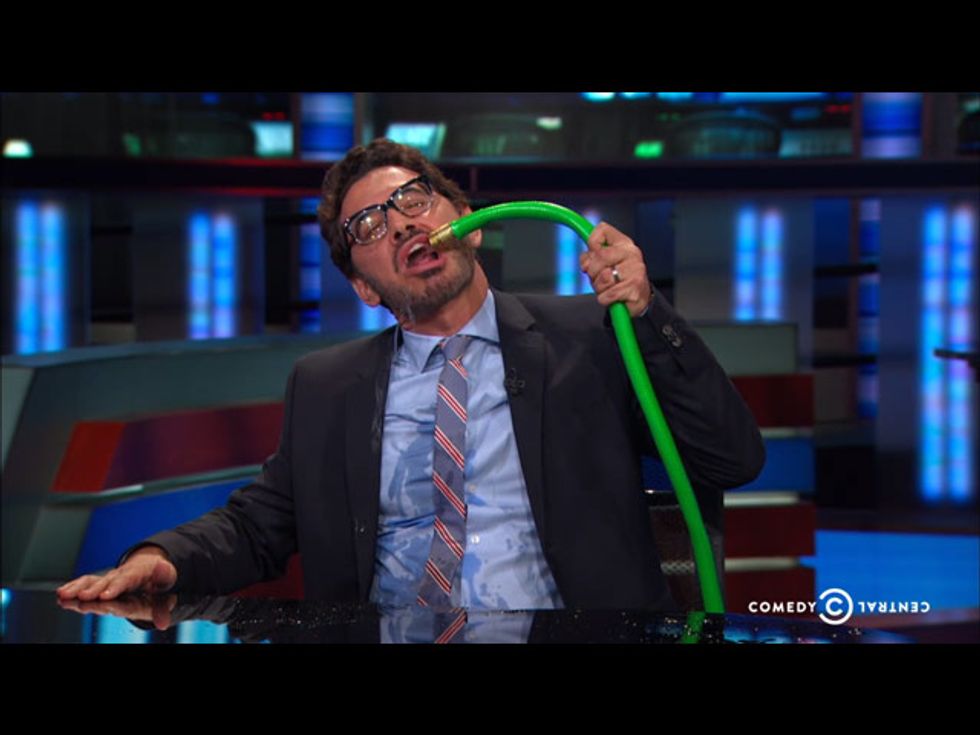 Jon Stewart highlighted the ongoing struggles of the California drought, and their efforts to conserve water — from the reprocessing of toilet water, to Governor Jerry Brown's bad poetry, or good old-fashioned citizen snitching.
And California-based Daily Show correspondent Al Madrigal was flown in to the show to talk about the water shortage. But what happens when a Californian is finally able to enjoy all that freely available New York water?
Larry Wilmore and The Nightly Show contributor Mike Yard looked at the latest round of media victim-blaming over the McKinney pool party raid. And it turns out that Mike Yard has a solution: He will literally become a saint.
In his monologue, Conan O'Brien reviewed the latest hijinks from the presidential candidates: Hillary Clinton's fundraising, Jeb Bush's visit to Europe, and Lindsey Graham's plan for a "rotating First Lady."