Late Night Roundup: Capitol Hill Bathroom Training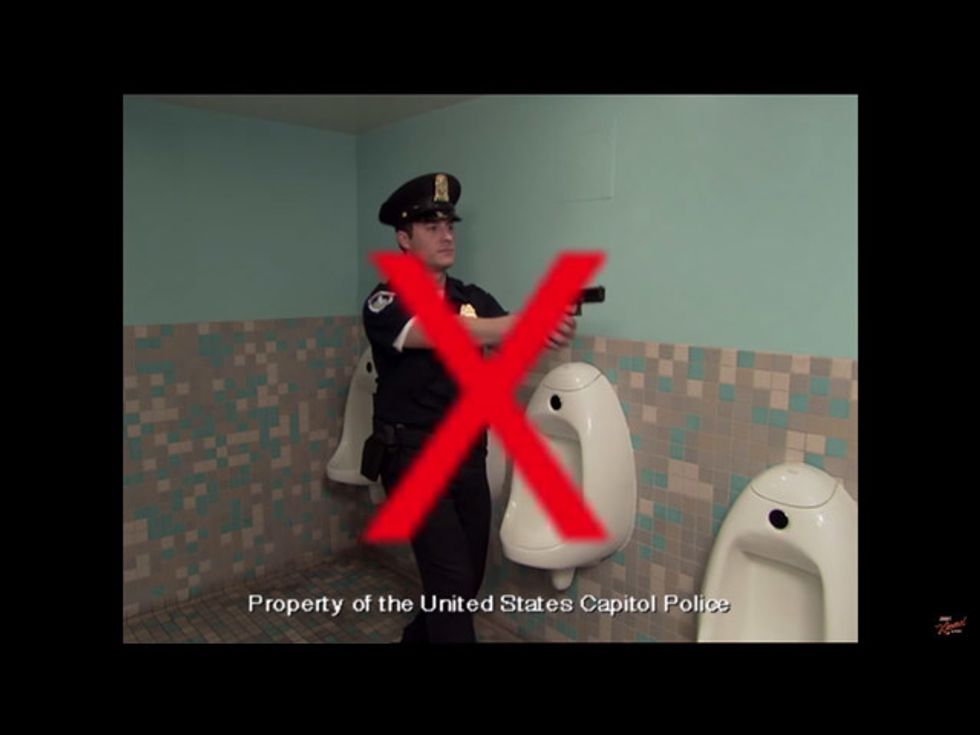 Jimmy Kimmel looked at the latest problem on Capitol Hill: Police offers who have been leaving their guns in the public bathrooms.
Conan O'Brien went about the management task of giving staff performance reviews. But first, he would have to find out who actually works for him, and what they all do — and also look at his own performance.
Jimmy Fallon did a fun little feature: "Misheard Lyrics," as submitted by viewers on Twitter.
Seth Meyers welcomed some special guests to his show: His mother, and his aunts.