Late Night Roundup: Conan En Cuba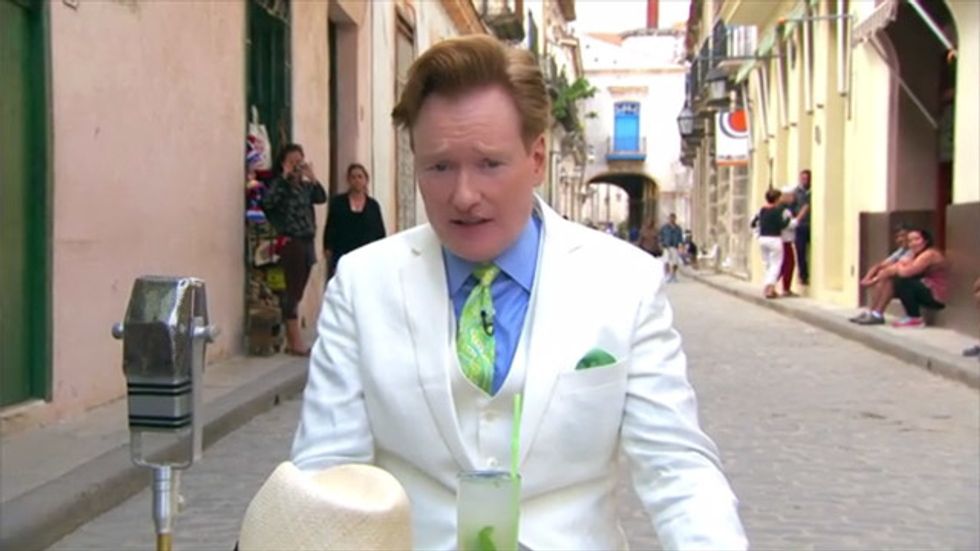 Conan O'Brien broadcast a very special episode: His trip to Cuba, a project made possible by President Obama's recent changes in U.S. relations with the island nation. And he even found local substitutes for the house band and sidekick Andy Richter.
The Daily Show looked at the controversy over Hillary Clinton's private emails — though Jon Stewart wasn't exactly sure what impact this mini-scandal could even have with voters whose minds are pretty much made up about her one way or the other.
Larry Wilmore highlighted the effects of legalized marijuana — including some input from his 1970's "Soul Daddy" persona.
Jimmy Fallon brought on a guest who could give us all flashbacks to the 1990's: The guy who recorded "You've Got Mail" for America Online.
Seth Meyers gave a lesson on modern teen slang.