Late Night Roundup: Farewell To Jason Jones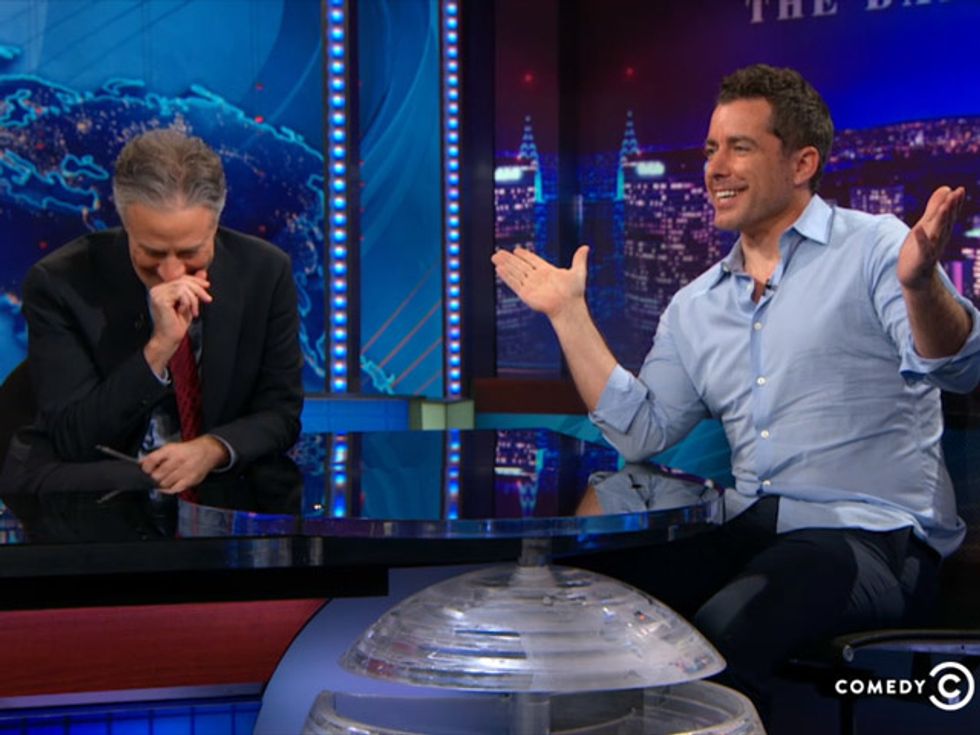 The Daily Show gave a sendoff to the one and only Jason Jones, for his last appearance on the show, after 10 years of service as their foreign correspondent — with experiences ranging from talking to Indian voters about politics, to getting threatened by the retired Soviet leader Mikhail Gorbachev.
Larry Wilmore looked at a variety of topics, ranging from young Americans joining ISIS to other Americans shooting up places right here at home.
Seth Meyers went over "This Week in Numbers" with a very special guest: Sesame Street's own Count von Count!