Late Night Roundup: The Florida-Texas War!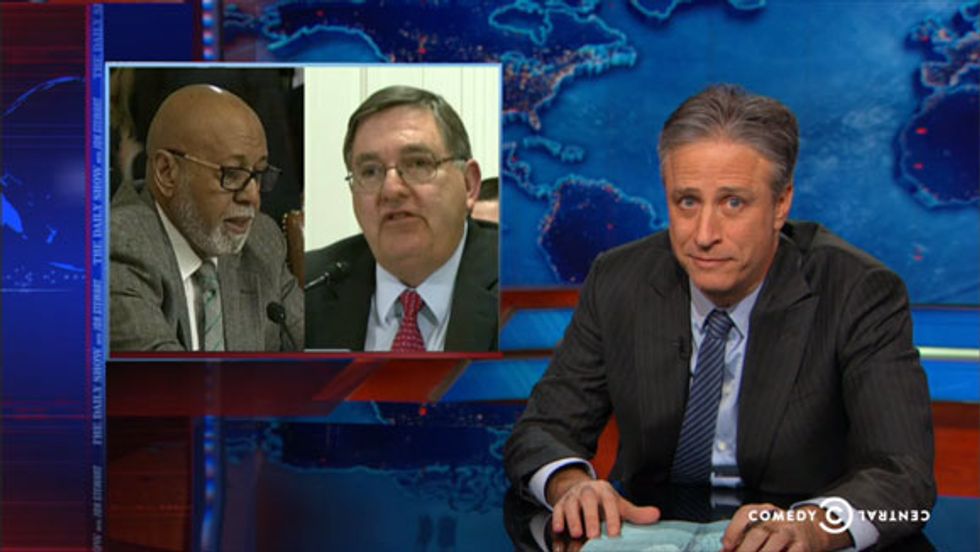 Jon Stewart highlighted the big confrontation this week in Congress — when Rep. Alcee Hastings (D-FL) proudly messed with Texas.
Larry Wilmore hosted a panel of The Nightly Show, on the issues and challenges surrounding modern black fatherhood.
David Letterman showed off the latest books from the likes of Chris Christie, Marshawn Lynch, Bill O'Reilly, and more.
Jeff Bridges appeared with Jimmy Kimmel, and the two of them discussed how they've dealt with anxiety problems.
And on The Tonight Show, Jimmy Fallon staged a special reunion of the 1990's teen sitcom Saved By The Bell.