Late Night Roundup: Fox News, Ferguson, And Benghazi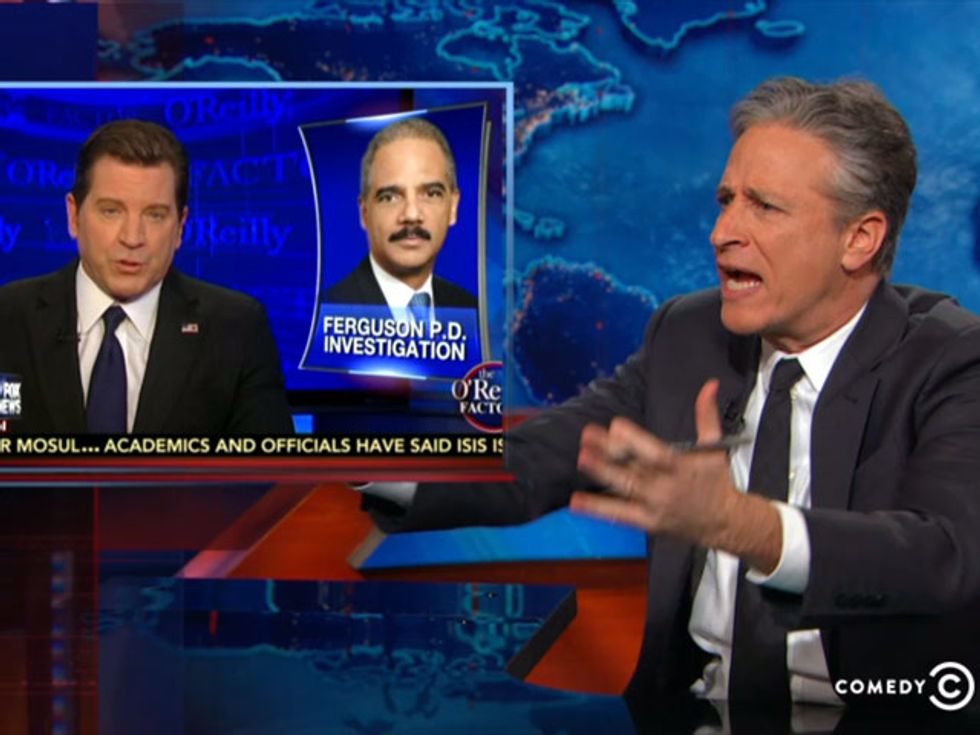 The Daily Show looked at Fox News' obsessive coverage of the Justice Department's report on the shooting of Michael Brown, and its conclusion that the "Hands Up, Don't Shoot" narrative wasn't real. Jon Stewart noticed two things, however: 1) Fox appears to have ignored the DOJ's other report on systemic racism in the Ferguson Police Department; and 2) Fox doesn't seem to have problems with a certain other unfounded narrative disproven repeatedly by government investigations, when it comes to Benghazi.
Larry Wilmore examined the new trend of minority actors being cast in previously white superhero roles — including a special appearance by The Nightly Show contributor Mike Yard as Batman, though it apparently didn't work out so well.
Jay Leno appeared with Seth Meyers, and talked about his encounters with stereotypes among Italian-Americans — that is, the stereotypes he has actually encountered among his fellow Italian-Americans.
Jimmy Fallon highlighted the news that Microsoft will be getting rid of Internet Explorer, and replacing it with someone else. And it turns out Jimmy has a staffer who actually liked that old browser.