Late Night Roundup: Getting Your Story Right On Iraq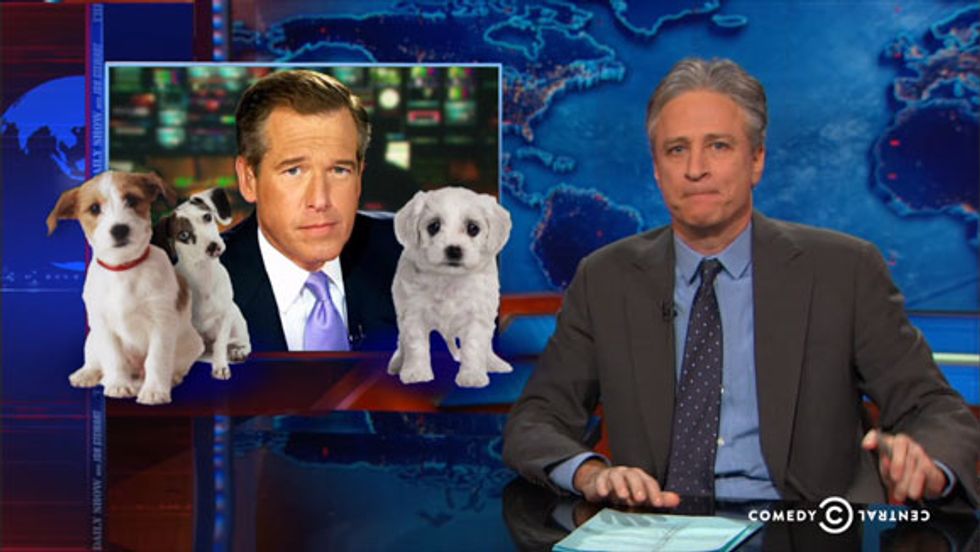 The Daily Show took a look at the massive media frenzy surrounding the Brian Williams controversy — and that at least somebody is finally being held accountable for lying about the Iraq War.
Jimmy Kimmel hosted another expert on journalism, who actually spoke sympathetically about Brian Williams and the flaws of an embellished memory: Bill O'Reilly. Hmm, maybe this isn't such a good idea.
Conan O'Brien lambasted astrophysicist Neil deGrasse Tyson for planning a new late night show on the National Geographic channel — and Tyson himself showed up to steal away both co-hosts Andy Richter and the Moon away from Conan.
David Letterman hosted NBA commissioner Adam Silver, and discussed last year's racial controversies surrounding former Los Angeles Clippers owner Donald Sterling, and other political challenges that have faced the league since.
With the movie of Fifty Shades of Grey about to come out, the good folks at Late Night with Seth Meyers had men on the street in New York read excerpts of the book out loud. (Note: Most definitely not safe for work!!!)