Late Night Roundup: 'Guardians of the Gala'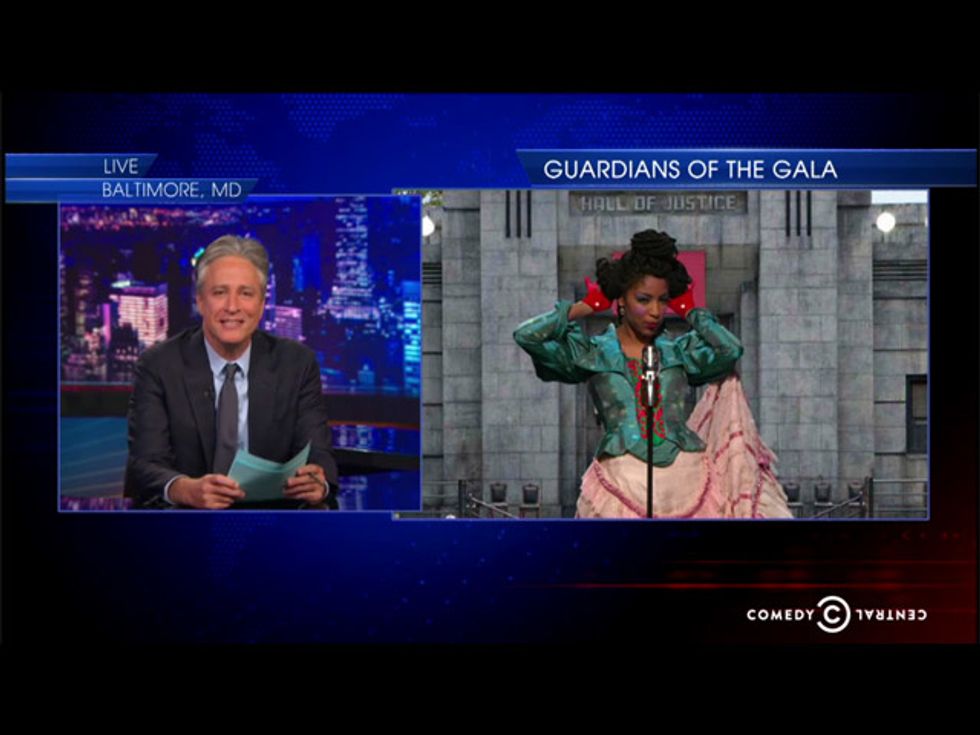 On The Daily Show, Jon Stewart and Jessica Williams blasted the news media for covering the pomp and glamour of the White House Correspondents' Dinner, while unrest broke was simultaneously breaking out in Baltimore.
Larry Wilmore talked about the big news from Bruce Jenner, with a panel including transgender participants.
James Corden spoke out in praise of Bruce Jenner.
Fareed Zakaria sat down with Conan O'Brien, and told an amusing story about how he partied too hard — and missed his own college graduation.
And as David Letterman winds down his show, he looked back on his signature routine — and its many celebrity guests, with "Top Ten Special Top Ten Lists."