Late Night Roundup: Hillary And The Right Wing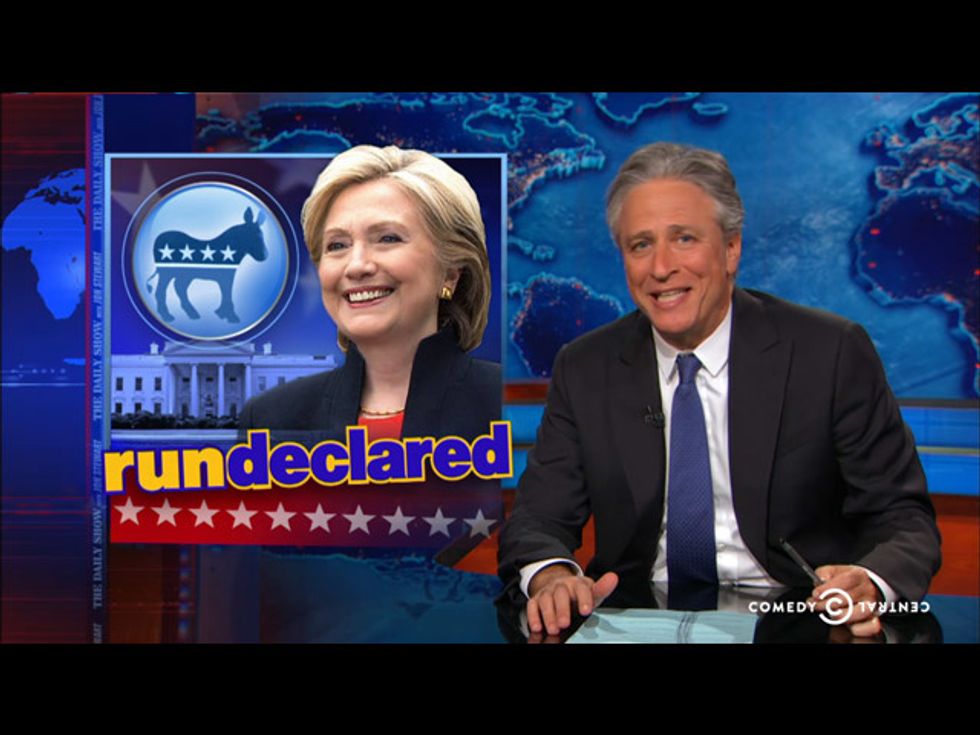 Hillary Clinton's presidential campaign announcement was the talk of the late night comedy shows.
Jon Stewart and Jessica Williams examined how the right wing is dredging up all their most dire predictions about utter chaos and destruction if Hillary Clinton is elected — or anyone else who is "demographically symbolic," as the NRA's Wayne LaPierre put it.
Larry Wilmore compared the entire presidential field to Game of Thrones.
David Letterman inserted one of his own staffers into Hillary's campaign announcement video, with some deadpan results.
Conan O'Brien also looked at Hillary Clinton's campaign — and he got in some jokes at the expense of the other new candidate in the race, Marco Rubio.