Late Night Roundup: Hillary Clinton And Jimmy Kimmel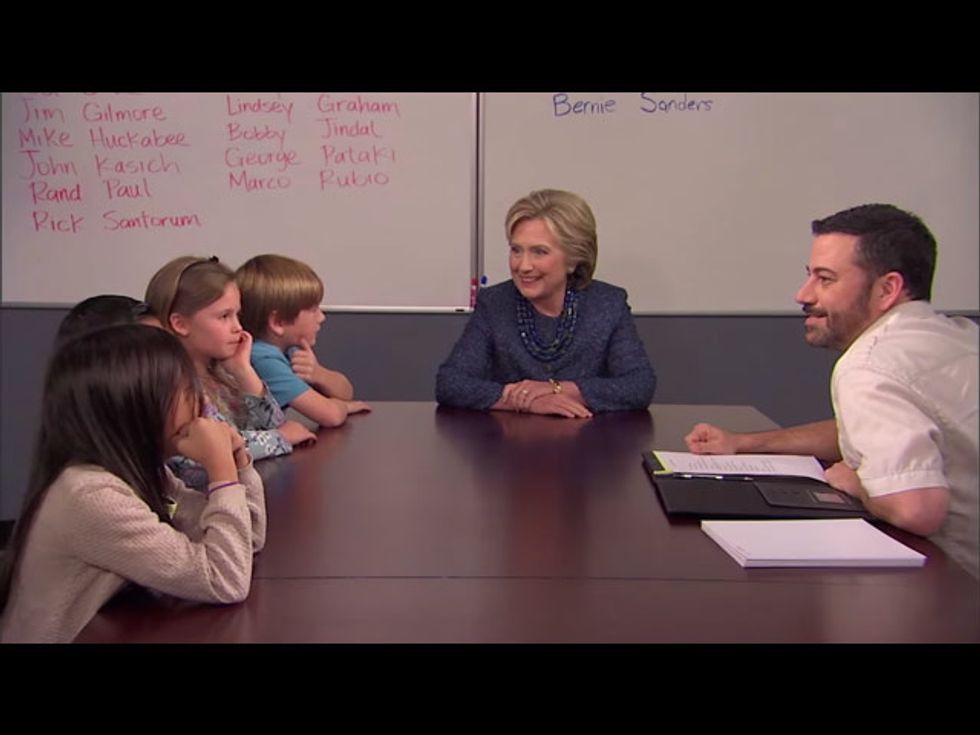 Jimmy Kimmel worked to explain politics to a group of young children, and he asked them whether they thought a woman could be president. And then he was joined by a special guest: Hillary Clinton.
Jimmy also asked Hillary whether she could win an election — against Bill.
Trevor Noah told his audience about his emergency appendectomy this week — and the odd experience of having to wait and fill out forms while he was doubled over in excruciating pain: "You know, a lot of people asked me, 'Hey Trevor, what's it gonna be like commenting on America if you're not from America?' And I was like, 'Well, I'm gonna have to experience America.' And what better way than enjoying America's health care system for myself."
Larry Wilmore spotlighted Ben Carson's new rap-themed radio ad — and it's really, really, awful. "But come on Ben Carson, is it so hard to get the black vote? You're the black candidate! You're in danger of losing it now!"