Late Night Roundup: Huddled Masses Still Welcome… Somewhere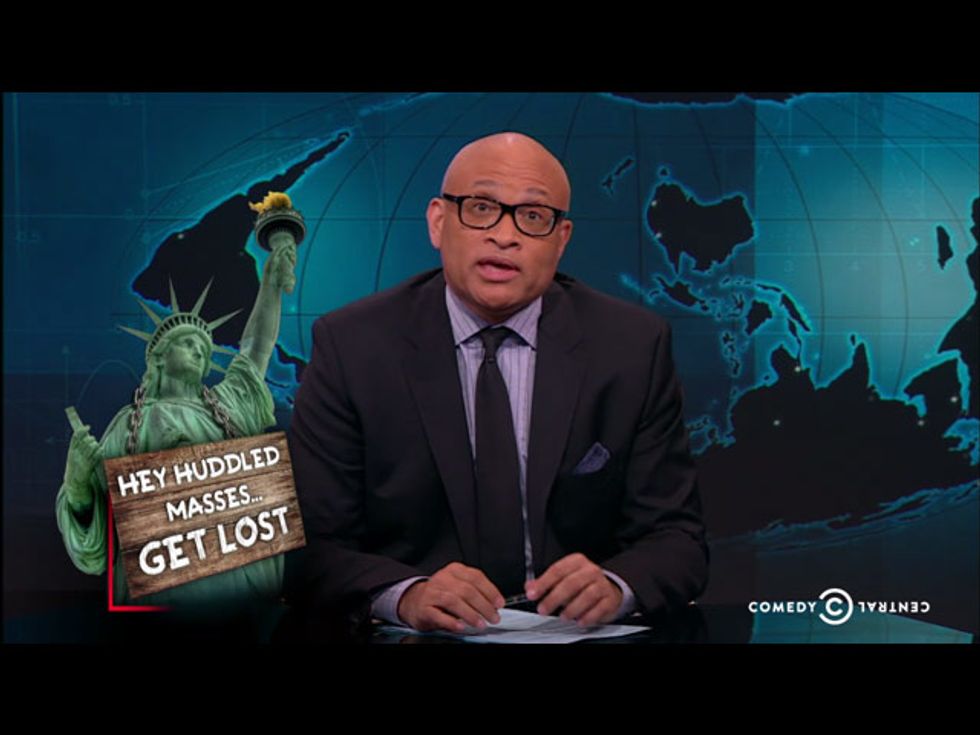 Larry Wilmore gave some consolation to Syrian refugees, in the face of the massive tide of U.S. governors saying they're not welcome in various states: "I know this sounds bad, but don't worry, Syrian refugees — Colorado is still welcoming you. Which means, hey, you can ease the tension of America assuming you're terrorists by sparking a humongous, monster joint."
Trevor Noah spoke to American politicians who are coming up with reasons not to take in refugees — such as Mike Huckabee, who said that these desperate people wouldn't be used to our cold climate and cultural differences. "Can you imagine if people started coming to America from all over the world, bringing their different languages, cultures, and religions — mixing and changing the culture that's already here until it becomes something totally new? What kind of country would this be?!" But Trevor could also see how Mike Huckabee, as a sort of "native American," might be frightened by this.
Stephen Colbert told Republicans (and anyone else) that with Donald Trump simply not slowing down in the polls, they'll have to face the political reality and start getting used to saying "President Trump" — even if they also have to throw up in their mouths a little.
Seth Meyers held his own Republican presidential debate.
And Jimmy Fallon looked at the "Pros & Cons" of President Obama joining Facebook. "Pro: Convincing Americans he's still working hard for them. Con: By joining the one thing that helps people waste time at work."