Late Night Roundup: John Lewis Looks Back On Selma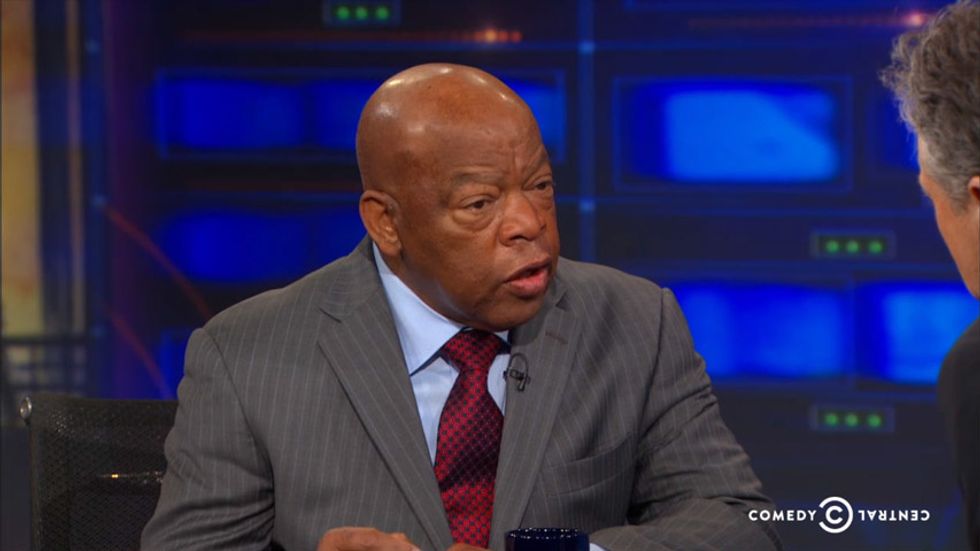 Congressman John Lewis (D-GA) appeared on The Daily Show, to retell his story of leading the historic Selma march 50 years ago — to which Jon Stewart reminded the audience that these struggles are not only history, but memory for many people who are still alive.
Larry Wilmore and The Nightly Show contributor Mike Yard looked at the ethical problems surrounding how modern electronic gadgets are actually made. And it turns out there is a solution: Going full Amish.
Kevin Spacey appeared with David Letterman, and discussed his special workshop project to build up theater in the Middle East.
Jimmy Kimmel hosted Bette Midler, who reminisced about how she got into show business from all the way in Hawaii — and all the normal jobs she got fired from along the way.