Late Night Roundup: Jon Stewart vs. The GOP Field — And His Own Retirement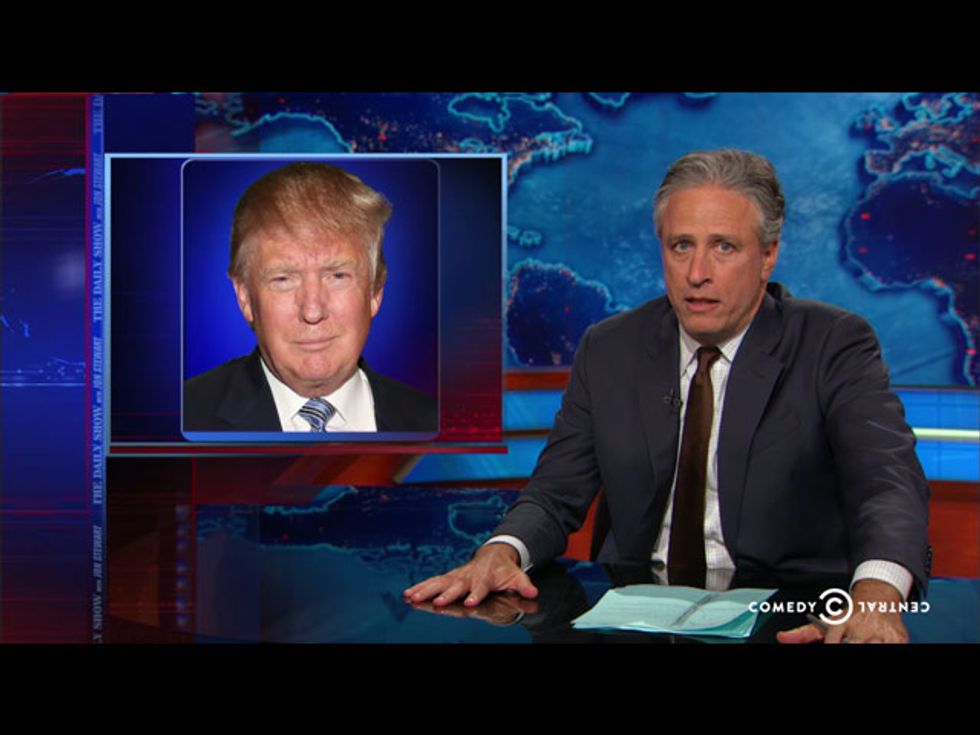 Jon Stewart looked at the ever-expanding crowd of Republican presidential candidates. And with the likes of George Pataki, Lindsey Graham, Rick Santorum — and oh yes, Donald Trump — Jon found himself struggling with his decision to retire from The Daily Show.
Larry Wilmore highlighted the FIFA scandal, and hosted a sports contest of his own: A talking soccer ball vs. an American football, to debate which one is the true "football" — and which one has the best corruption scandals.
But speaking of Jon Stewart's retirement, The Daily Show also released a clip on YouTube, with incoming host Trevor Noah eagerly taking a look around the set. And with the clip, an announcement of his premiere date: September 28.