Late Night Roundup: Larry Wilmore vs. Rudy Giuliani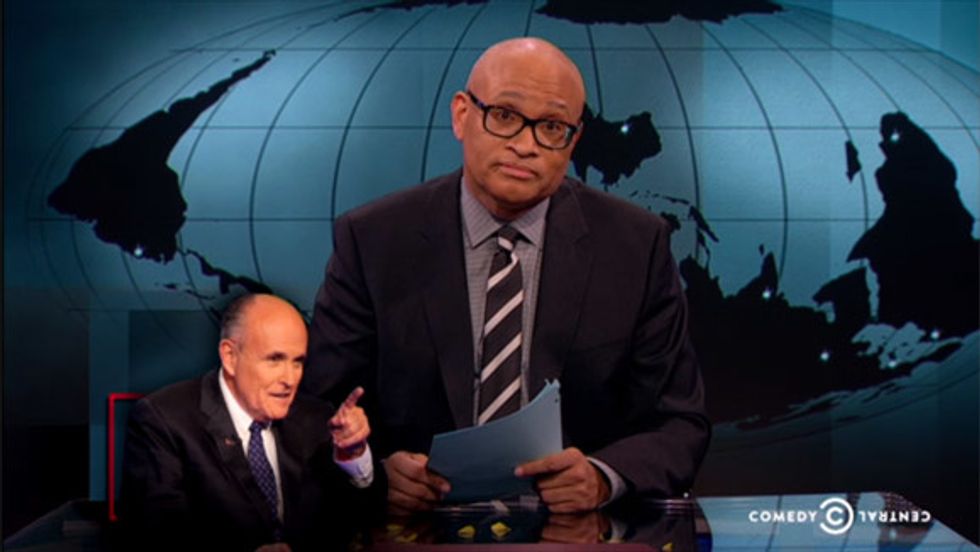 Rudy Giuliani's accusation that President Obama does not love America was the talk of the late night comedy shows.
Larry Wilmore wondered how Giuliani got the job of deciding who loves America, compared to all of Obama's many speeches actually declaring his love of country. Larry also asked whether there might be something about Obama that makes him suspicious — and went so far as to bluntly say that Giuliani's statements were racist.
Jon Stewart rhetorically asked Rudy: "You know you're not the Mayor of 9/11, right?"
Seth Meyers also dug in on Giuliani's comments, by asking why anyone would want all the endless trouble of being President of the United States if they didn't love America.
As for the other big news event, David Letterman gave the "Top Ten Things Overheard Backstage at the Academy Awards."
John Travolta appeared with Jimmy Kimmel, and talked about his infamous mispronunciation of Idina Menzel's name at the Oscars last year, and his encounter with her again at the Oscars this past Sunday.
And Conan O'Brien demonstrated what his show would be like if the audience was like the one at the Oscars.