Late Night Roundup: Mitt Romney Meets… Mitt Romeny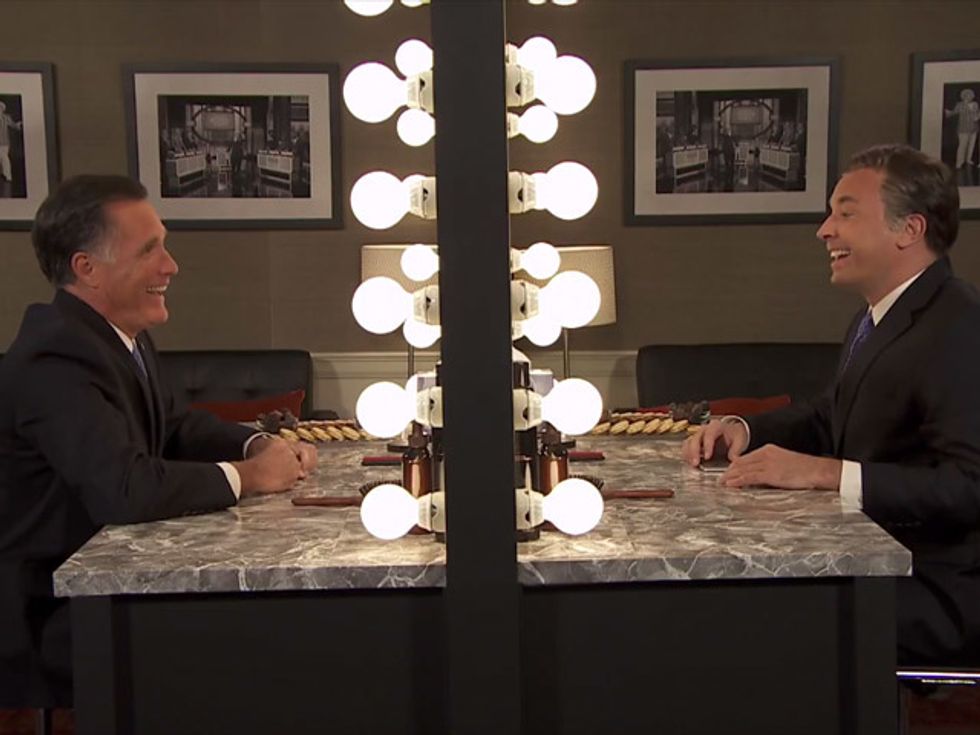 Mitt Romney appeared with Jimmy Fallon, to talk about his upcoming charity boxing match with Evander Holyfield. But first, he had a chat with "himself" in the mirror.
Jon Stewart highlighted the apparent efforts by Florida Governor Rick Scott's (R-FL) administration to deal with climate change and global warming — by banning the state's scientific officials from using the terms "climate change" and "global warming."
Larry Wilmore examined some serious topics: The misogynistic use of the word "slut," and the wider pattern of sexual assault.
Conan O'Brien revealed what Senator Ted Cruz's (R-TX) next move will be, after he signed up for Obamacare.
And, David Letterman presented a list, "Top Ten Little-Known Facts About Ted Cruz."