Late Night Roundup: 'Nucular'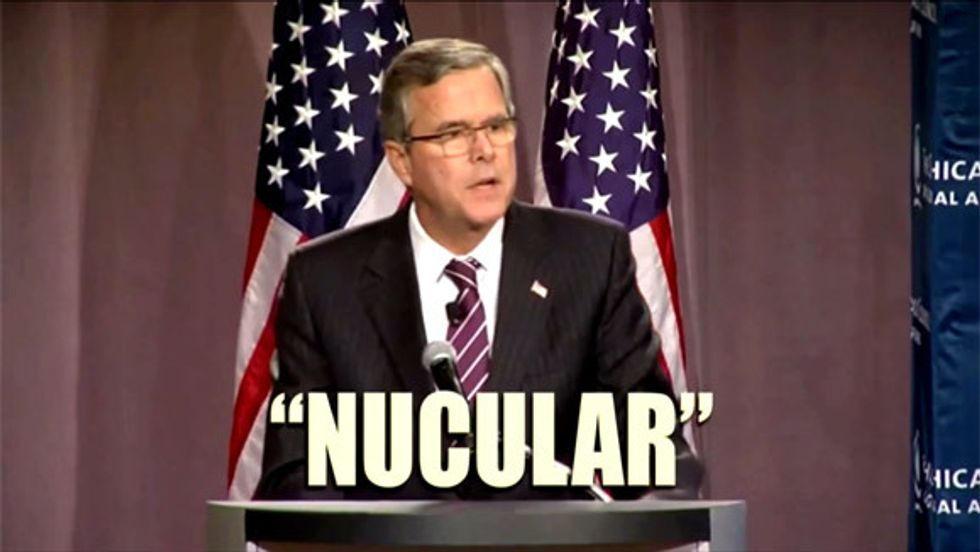 David Letterman showed the latest similarity between Jeb Bush and George W. Bush.
In a further piece of bad news coverage for Congressman Aaron Schock (R-IL), his lavish spending and travel adventures were featured on The Daily Show.
Larry Wilmore highlighted the news story of people applying for a potential one-way trip to Mars — something that's a little space-nerdy even for him. And he even brought one of the candidates for the voyrage, Sonia Van Meter, on to the show.
Jimmy Fallon discovered exactly what celebrities are whispering to each other on the red carpet at awards shows.
And Conan O'Brien called attention to the latest objections to legalized gay marriage — from the Ku Klux Klan.