Late Night Roundup: Obama Cries At Gun Deaths — And Fox News Scowls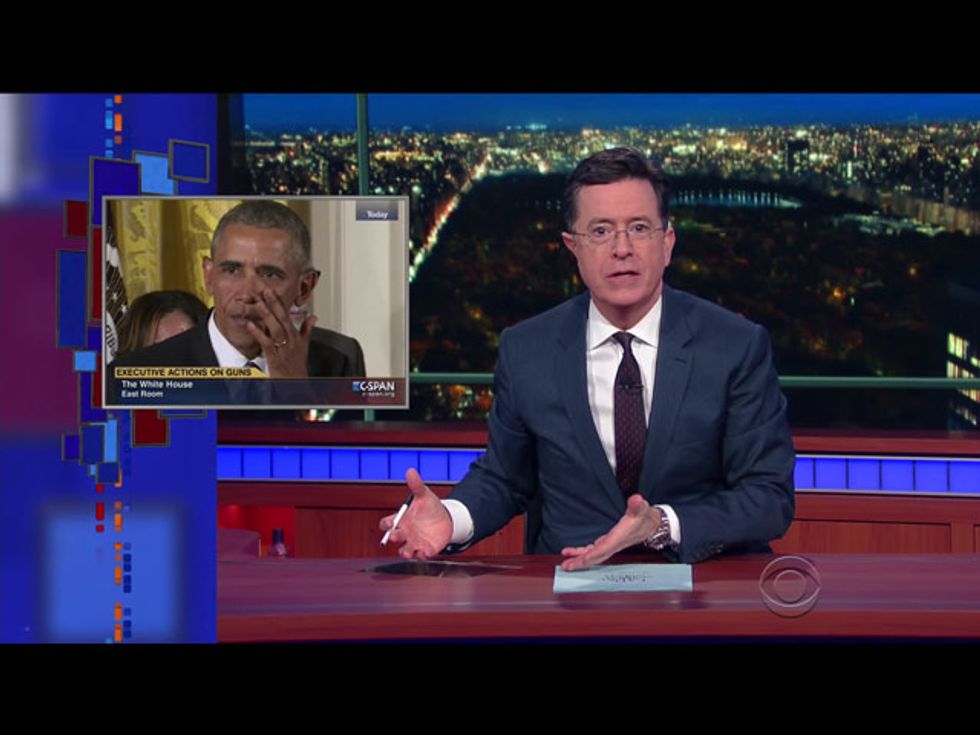 President Obama's emotional speech for his new actions on gun control, during which he shed tears when speaking about the children killed two years ago at Sandy Hook Elementary School, was the talk of late-night shows — along with the right-wing response.
Stephen Colbert said that even if Obama's newest gun policies are a minimal change at best, it's important to see our leaders do something, and to show emotion about it against any desensitizing.
Larry Wilmore took a look at how Fox News decided to ridicule Obama, and to even suggest he was faking it.
And Trevor Noah highlighted how the Republican presidential candidates were opposing Obama's actions — before he'd even announced them.
And on a lighter topic, Conan O'Brien presented a great send-up of Donald Trump's TV ad.