Late Night Roundup: President Obama Reads 'Mean Tweets'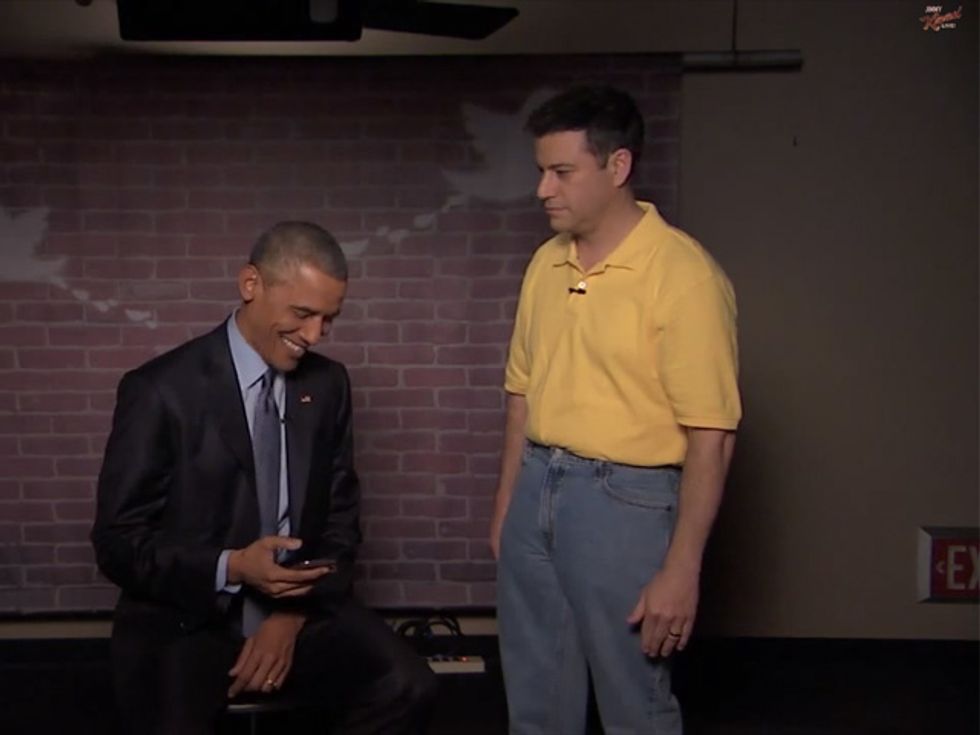 President Obama flew out to California for an appearance on Jimmy Kimmel Live, including a special presidential edition of Kimmel's "Mean Tweets" feature.
The Daily Show highlighted an important issue in New York: There are survivors of Hurricane Sandy, from two and a half years ago, whose homes still haven't been rebuilt, but have instead had to struggle against a bureaucracy that hasn't kept its promises.
Larry Wilmore hosted a panel on the pitfalls faced by professional boxers, with a very special guest panelist: Mike Tyson.
David Letterman delivered a list, "Top Ten Signs Your Apple Watch Is A Fake." A particular good one: "Some of its parts weren't manufactured in China."